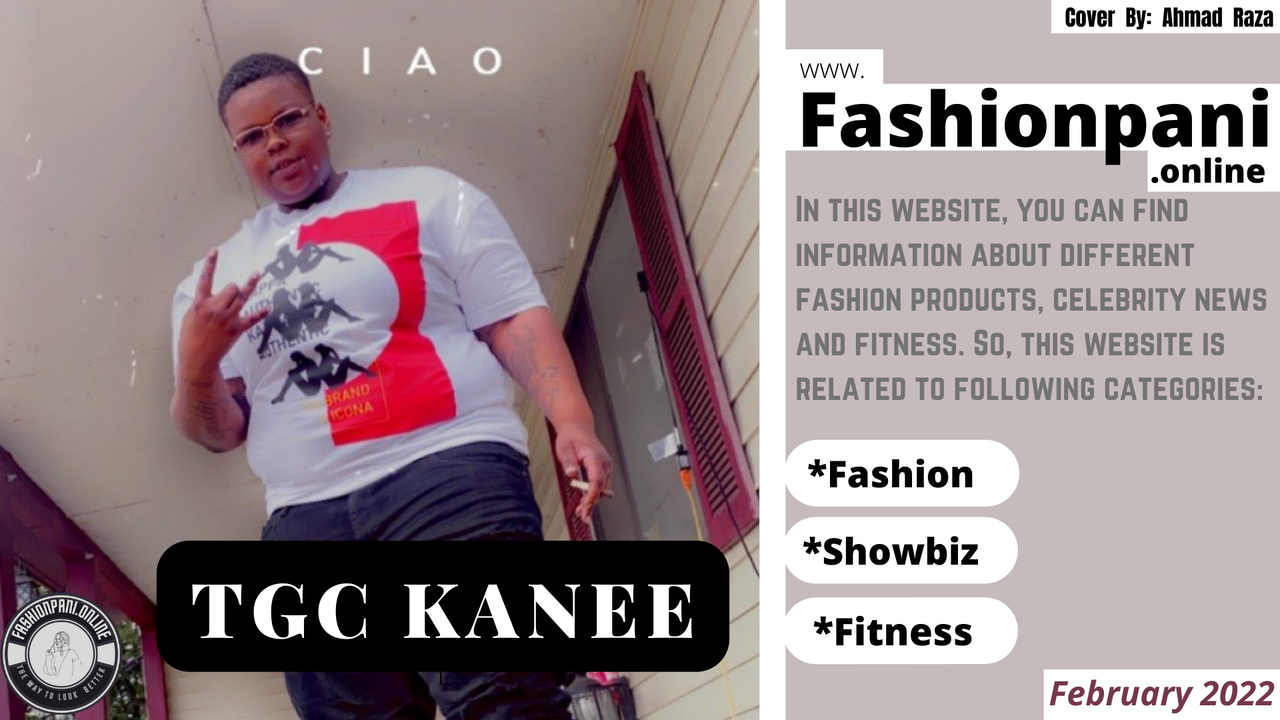 TGC Kanee is a rapper from Hattiesburg , Mississippi and now resides in Dallas, Texas. He stays devoted and works hard on his craft. To become more serious and dedicated to his work and proving others wrong remain a goal for TGC Kanee and he is on the right track to doing so. "Right now I'm working on a couple more mixtapes, and EPs, trying to make sure I do something different o each one and get outside of my comfort zone. Also, top myself on every drop." TGC Kanee is a well-rounded rapper who refuses to give up even when things don't go as planned. He wants to keep moving forward and use his music to do good things.
TCG Kanee understands the importance of being faithful and steadfast on his journey and remained successful through his endeavors. Because of the COVID-19 outbreak, a large number of large-scale events, such as concerts and festivals, were prohibited in the year 2021. This was due to the limits imposed by both the city and the federal government on the movement of people. Therefore, the number of opportunities for artists to demonstrate their abilities has been drastically reduced.
As a musical artist, TGC Kanee is currently concentrating on expanding upon his already solid base and making it even stronger. Successful individuals make investments in themselves as well as diversly in others who will assist them on their path to success. TGC Kanee is aware of this. "I just stay focused. I have a lot of support behind me & I have personal goals in trying to reach for myself . That outweighs anything bad that comes my way".
Give 3 qualities that describe you :
I like to think of myself as a little comedian, I'm very family oriented & I stand on loyalty.
What is inspiring you right now consistently to work on your endeavors?
Well, that would have to be family and the Whole TGC team that's behind me.
Who were the most influential people in your life?
My hard working mother, being a single parent and teaching us how to overcome anything that's thrown our way, also my big brother TGC Draco, & Little Brother TGC Three , Sisters Kenya & Connie . Them being my backbones and just staying down . Showing me nothing is ever impossible, that keeps me going .
Afterward, TGC Kanee's goal is to make people want to see more of him, which he has done already in the studio and on stage. By putting in the hours of work, commitment, and inspiration both in front of and behind the scenes in the year 2022, he makes a difference in the music business. Both in front of and behind the scenes. TGC Kanee explains that he is working on merchandise, a new Mixtape, and it's going to include the front lines of TGC. He explains there is so much in store for him. He said it is all coming together one step at a time with his consistency.
Even though TGC Kanee is devoted to perfecting the art of his music to the highest level, his hardships have made him want to do even better in his business as well. "I'll say the main obstacle is trying to take everyone with you when yall may not be on the same path in life . It's okay to win by yourself first".
Despite the passage of time, a brand called #Focuseddd continues to emphasize the abilities and motivations of individuals who have a strong purpose for what they do, such as TGC Kanee.
Tags of people who were talked about:
Instagram: