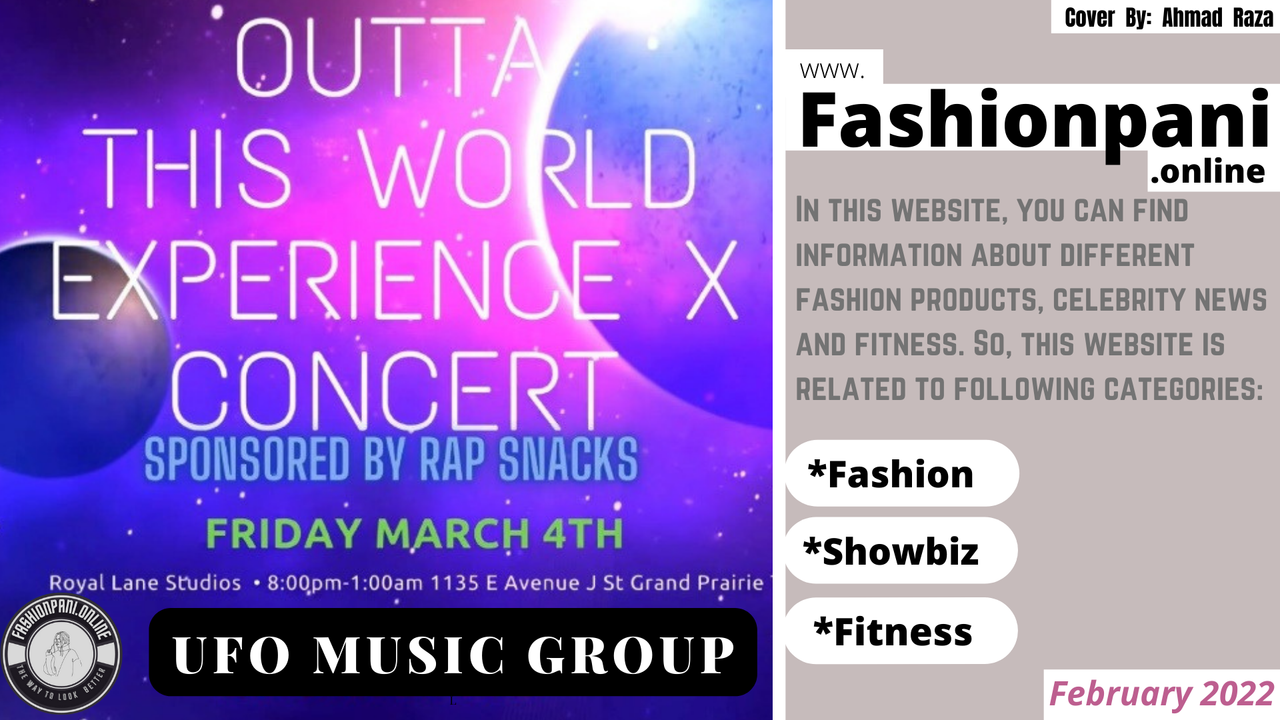 The UFO Music group is an upcoming brand out of Dallas, Texas. The owner of the brand, King Ron, stays devoted and works hard on his craft with the content and opportunities he creates for a diverse range of artists when it comes to their work. Becoming more serious, being dedicated to his work, and proving others wrong remains a goal for the UFO Music Group and they are on the right track to doing so. "It's free to show love but also not everyone deserves your love. I would like to add start where you are and use the resources you have everything else will fall into place be your authentic self." King Ron from The UFO Music Group is only moving forward and is passionate for the community.
King Ron explains that he is currently doing the Hip Hop & Hike every Sunday at the Cedar Ridge Preserve park in South Dallas, as a platform for artists to get grounded after grinding all week. And more specifically, Friday, March 4th, the UFO Music Group will be hosting the 1st annual 'Outta This World Experience/Concert'. Tickets are on sale right now via event bright.
Where are you from?
I'm originally from Detroit.
Give three qualities that describe you?
Rare, Conscious, Big Picture Minded.
What is it creatively that you are working on ?
Currently, I'm working on Music, Short Films, and making the world we live in a better place!
What is inspiring right now consistently to work on your endeavors?
First and foremost my children! Next to that is knowing where I come from and all the obstacles I've conquered!
How have you overcome struggles to be where you are at now?
Honestly by keeping a level head remaining humble & staying positive/optimistic.
Who were the most influential people in your life?
My father, My Older Brothers, Actors That Played InGangster Flicks & GTA Characters.
Even though King Ron from the UFO Music Group is devoted to perfecting the art of his music to the highest level, his hardships have made him want to do even better in his business. "Aw man bad business deals, bad money management, not receiving support from family and friends it all comes with the territory." He remains focused regardless.
King Ron from the UFO Music Group has a goal to make people connect and collaborate. Which he has already been doing. Putting in the hours of work, commitment, and inspiration both in front of and behind the scenes in the year 2022, he makes a difference in the music business. King Ron from the UFO Music Group explains that every project he has is to be of inspiration to others.
Despite the passage of time, #Focuseddd continues to emphasize the abilities and motivations of individuals who have a strong purpose for what they do, such as King Ron from the UFO Music Group.
Tags of people who were talked about:
Instagram: