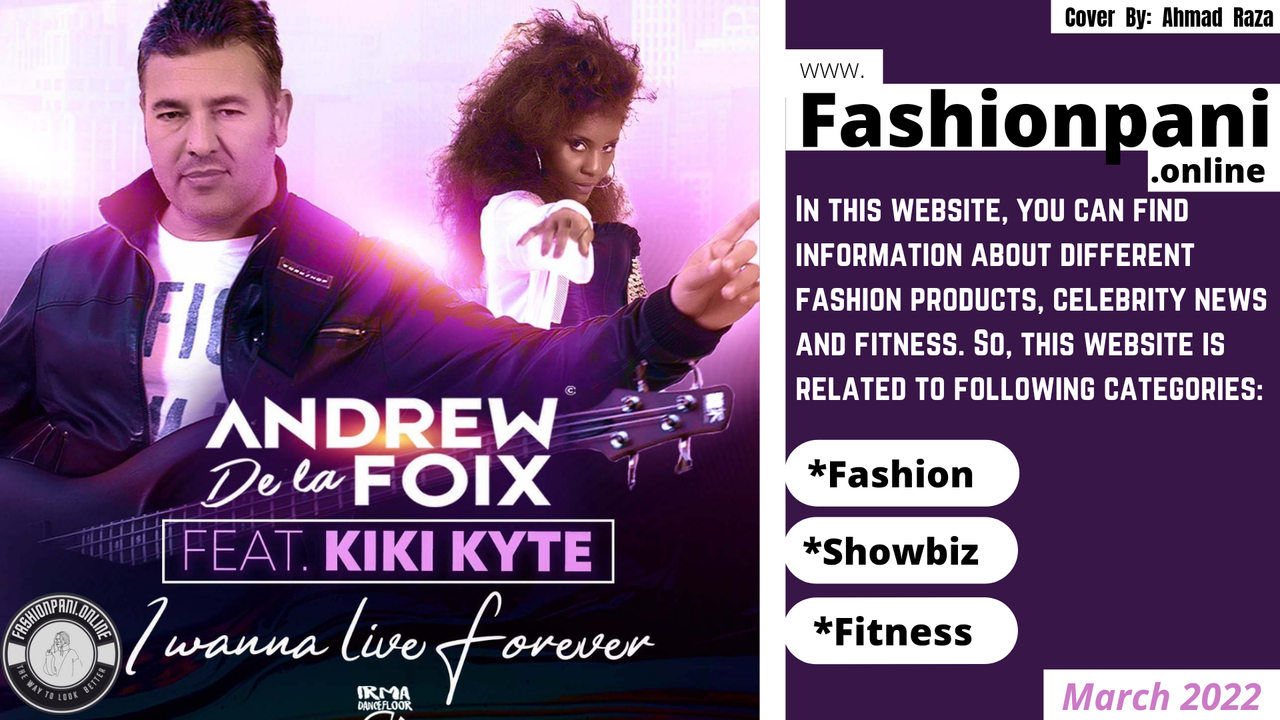 Vibrant soul funk unites nostalgia and contemporary melodic design – Andrew de la Foix carves out a fresh pathway in modern music, with the infectious and inspiring'I Wanna Live Forever'.
Featuring impeccable vocals from 'Disco Chicks' legend Kiki Kyte, 'I Wanna Live Forever' shakes up the scene with professionalism and devotion combined.
Offering a sweeping arena of classic dance and soaring instrumental layers, from guitar to sax, bass, strings and percussion, the single elevates the genre with its crisp, organic set up, and an overlying edge of passionate empowerment in both delivery and lyrical prowess.
Andrew de la Foix approaches music as a masterful programmer and engineer, leading with experience across the electronic, acoustic and orchestral realms alike. The Rome-born creative showcases a vast musical knowledge and ability as a producer, thanks to a life-long commitment to the art form. At just twelve years of age, de la Foix was in his element at the decks, and would soon set up his own home recording studio to pave the way for decades of immersion in all things music.
From dance to disco to hip hop, no genre is out of reach, and Andrew's subtlety and precision allow this array of influence to shine through on the uplifting and catchy 'I Wanna Live Forever'.
Stream the new single via Spotify.