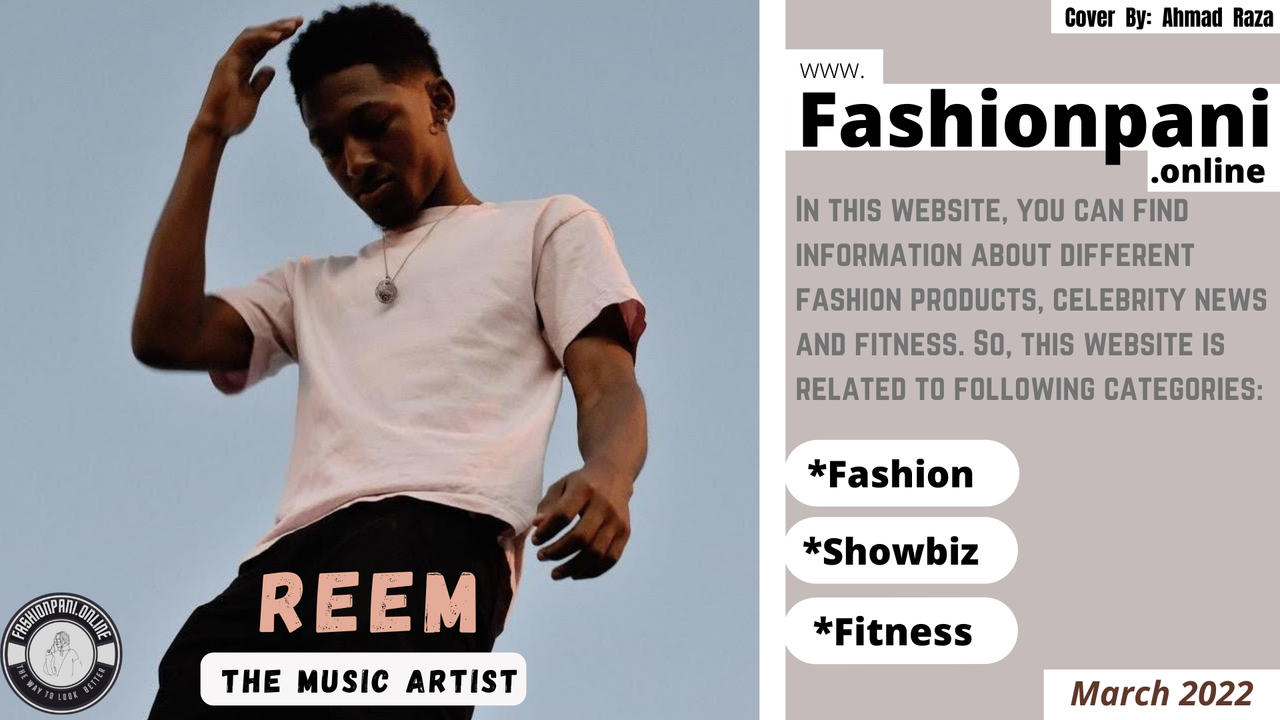 KvreeM , or Reem, is a rising talent in music who is from the South Side of Chicago. He is driven to improve his skills in the music industry. "Becoming a music mogul. I have an ambition for many things such as being the hottest DJ on any campus, having the most creative videos, and making the rawest music." By doing so, he keeps himself occupied in the studio. Being artistic, generous, and intelligent, have all played a role in Reem's musical development. Failure is normal while away from home, but Reem, a go-getter, is not one to give up. Despite the difficulties he experiences, his ambition is to keep moving forward and to produce something significant with his music.
His objective is to keep it honest and true to his city and followers who motivate him. "Seeing the artist from my city evolving into who they've been aspiring to be. My friends that I've started making music with, like Frida Kashflo, Xion, & Hano keep me motivated as well."
In his subsequent remarks, Reem said that his love for music would always be a driving force in his life, and that crucial people in his life had a huge impact on his professional life. "When I was younger, my mother brought me to her gospel recording sessions and I'd be amazed at how the whole process of getting her voice on CD's went, as well as her in-person distributing methods."
Where are you from?
I grew up around the south suburbs of Chicago. I moved around almost every year of my life.
What is inspiring you right now consistently to work on your endeavors?
Seeing the artist from my city evolving into who they've been aspiring to be. My friends that I've started making music with, like Frida Kashflo, Xion, & Hano keep me motivated as well.
How have you overcome struggles to be where you are now?
Doing the research, taking risks, and putting in action. Most of the things I wouldn't have accomplished if it weren't for the risks I took talking to people in VIP areas or spending my last.
What piece of advice do you want others to take back from the work you display?
That you can do/be anything you put your mind to, there's no template for the road to success, you just go through life the way it's intended based on your intentions. I have this goal where I want my music to still touch people when I'm gone and also my funeral to be as well known as Micheal Jacksons. That's how you know you've influenced millions.
Who were the most influential people in your life?
My father's love for creating home movies gave me that love for being in front and behind the camera.
As a result of the outbreak of COVID-19, some artists had considerable difficulties in 2021; varied laws established at the local and federal levels prevented a large number of events with large crowds, including concerts and festivals, from taking place. As a result, the number of chances for artists to demonstrate their abilities was drastically curtailed as a result of this decision. The emphasis of Reem's concentration is now on continuing to pursue his musical and business profession in order to build his already strong foundation even further than it is already. "Young Chicago Authors was an open mic I went to every Tuesday about 45 mins away from my house. I'd used to go broke making those trips because I always had the bigger picture in mind, being a GREAT artist." Reem has his sights set on the prize and realizes that in order to be successful, one must not only invest in oneself, but also in those who will invest in you in exchange for their efforts on his behalf. In the audience, he is giddy with excitement at the thought of making a difference not just in his neighborhood, but also in the rest of the community.
Reem considers himself to be an ambitious artist who, as a result of his work ethic and tenacity, has emerged as more of an inspiration and a go-getter to others around him. "I'm always working on something for the people but my most exciting project is the 'Young Chicago Authors inspired' open mic I'm trying to bring to the city I reside to bring exposure to the underground music scene. YCA had a big influence on my love for being in front of a crowd."
Although Reem is totally focused on mastering the art of his job, his hardships have inspired him to strive for even greater achievement. "Being optimistic when experiencing failures humbles me. Ever since I heard someone say taking L's doesn't mean losses, it's learning lessons, my perspective shifted"
#Focuseddd continues to promote the life of individuals like Reem the artist, who have an inspirational reason for doing what they do.
Tags of people mentioned:
Instagram:
YouTube: