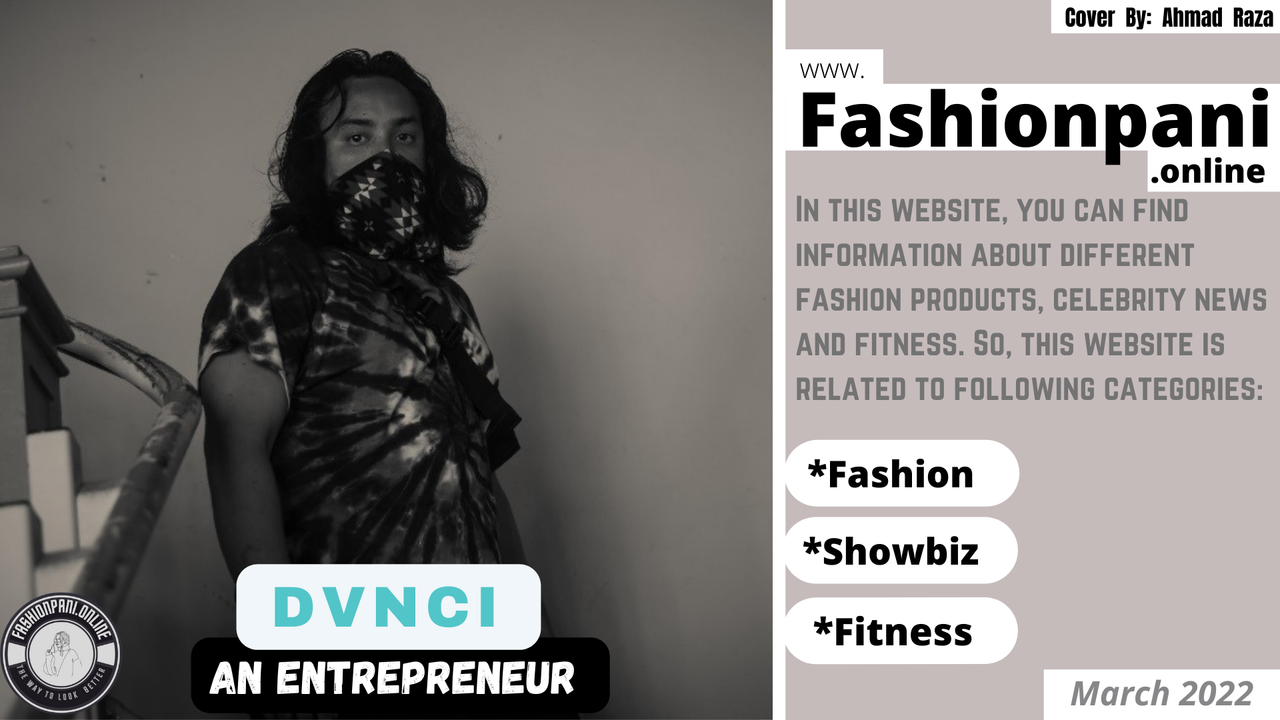 Justin Anaya, also known as DVNCI
is a creative entrepreneur and artist from
Odessa, TX
and his art influence is heavy in the city.
DVNCI
has one goal in mind: to inspire and be steady making progress with his music.
Artist, audio engineer, producer, DJ, MC, graphic designer, and producer DVNCI stays motivated.
"
We have Texas Vibes March 25, we will have painters, artist vendors, musicians, and if anyone would like to be a part of these events, just contact us, It's all love and good vibes. I have been releasing music of my own and have a project I've been working on for a while I'm releasing soon."
DVNCI , is an accomplished producer who refuses to give up even when things don't go as planned. He wants to keep moving forward and use his art to do good things. Afterward, his goal is to make people want to see more of him, which he has done and is consistently doing on the stage and in the studio. By putting in the hours of work, commitment, and inspiration both in front of and behind the scenes in the year 2022, he makes a difference in the music business. DVNCI is unique, focused, driven and continues to make noise in his city and even online on his streams and digital platforms.
Where are you from?
Odessa, Tx.
Give Three qualities that describe you:
I Love Learning. I'm Humble. Creative. And just show Love wherever I go.
What is it creatively that you are working on?
Finally, myself, hoping to sharpen the ones around me in the process. Finally working and releasing my own music, self-produced, engineered, and artwork done by me.
How have you overcome struggles to be where you are at now?
Take the good with the bad and keep counting blessings over losses that I've had. Wake up and take it one breath and one step at a time.
As a business owner, what are some obstacles have you had to overcome to get where you are at?
Shit what haven't I… stabbed in the back by partners, taken advantage of, stolen from, health (physical and mental), equipment being broke, financial, COVID, I have probably taken every L in the book, but change the L from a loss to a lesson, and keep moving.
Who were the most influential people in your life?
RIP Loser aka Chris Varela. Was like a big bro to me. All the homies from San Antonio, they know who they are, learned a lot living out there. My boy M really influenced me to keep making music and really just being me, I've always been a little different. Mini Mack, a west Texas artist, prob the reason why 90% of the city rapper's rap. My homie Kass "Shorty" Delgado, she believed in me and worked with me even when I WAS NOT GOOD AT ALL. She said it was something about my voice. She taught me how to use DAWs back when it was Cool Edit Pro/ Adobe Audition. Even before, In 7th grade, she came into my English class, Mr. Virgins. Kass played and sang on her guitar, I was blown away. She was hella talented and will always be remembered. Reign In Paradise. And Kanye West, first time I saw him create a beat on the spot in an interview, I was like, THAT, that's what I want to do. Universe stated bringing things together and still is."
DVNCI, is devoted to perfecting the art of his music to the highest level, his hardships have made him want to do even better in his business as well. "L's. I've taken a lot of L's. (Losses turning to lessons), my living situation, just want my own space, my unicorn, and family, even the ones doubting, it's all fuel."
DVNCI is now focused on continuing to be a producer and emerging artist from Texas.
As a result of the COVID-19 epidemic, a lot of big-crowd events, like concerts and festivals, were banned in 2021. This was because of restrictions put in place by both the city and the federal government. As a result, the number of chances for artists to show off their skills has been dramatically cut down. DVNCI stays consistently working regardless. "Keep moving. You're not alone, do the shadow work, and press on. No one's perfect, but learn to love yourself, so you can truly love others, heal so we can heal each other and grow. Iron sharpens Iron."
The #Focuseddd multimedia brand documents the skills and motivations of people who have a good reason for what they do, like DVNCI.
Tags of people who were talked about:
Instagram: