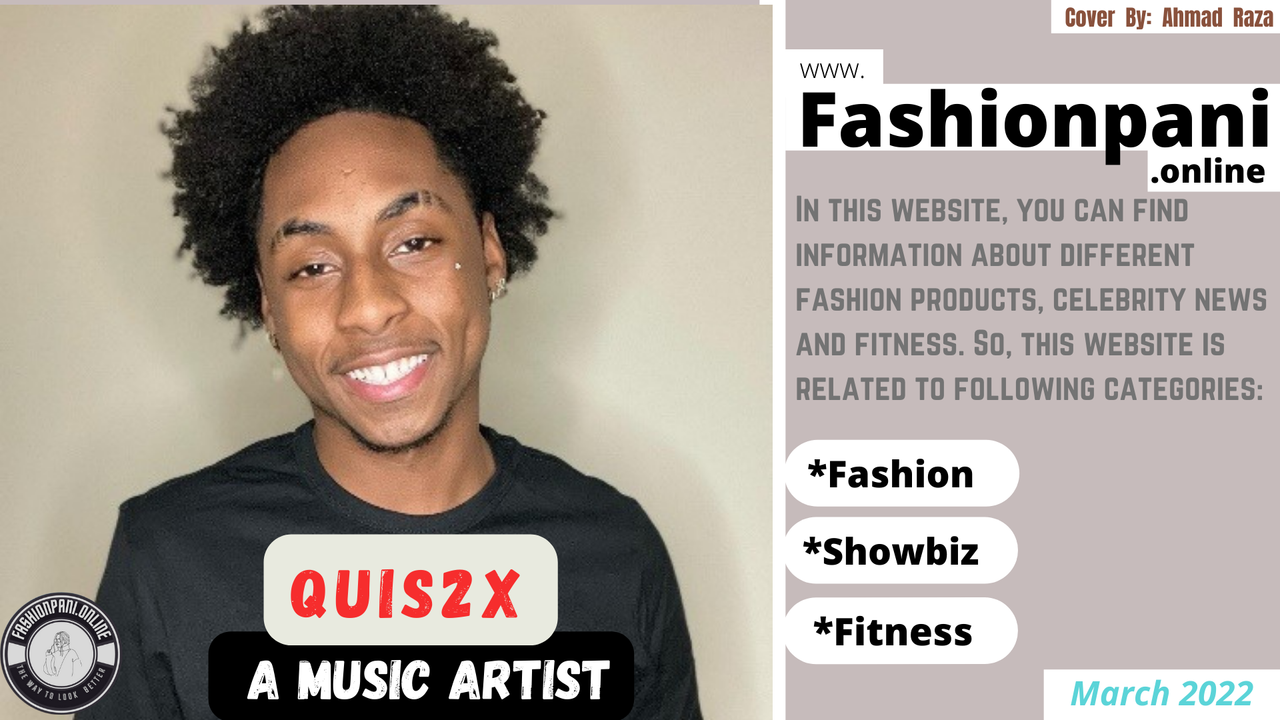 Marquis Chism, or also known by Quis2x, is an exciting musical artist from Kansas City, Missouri. Quis2x is focused and well on his way to accomplishing his dreams. Quis2x's goals have levels, and he is on the right path when it comes to showcasing them. "I am working on how to film and produce my own music videos and learning the basic fundamentals of engineering music. I Just finished up my second album "Lone wolf" which will be releasing this summer!" A creative artist, dependable, and energetic, Quis2x is motivated in the way he goes about making music.
What piece of advice do you want others to take back from the work you display?
No matter where you come from, you'll always have a chance at something in life, you got to find or niche and lock in.
What are some obstacles you have went through?
Not having enough support, clientele, or money to invest in myself.
Who were the most influential people in your life?
Definitely my mom and pops to start off, they raised me well and taught me how to overcome my obstacles in life, shout out to my brothers and sisters for sure y'all the best, I appreciate my guy Vance for always being there through my whole journey, and last but not least shoutout to my guys Darrell and Tre for always keeping me lit
Quis2x has always been consistent. As a result of the outbreak of COVID-19, some artists had considerable difficulties in 2021; varied laws established at the local and federal levels prevented a large number of events with large crowds, including as concerts and festivals, from taking place. As a result, the number of chances for artists to demonstrate their abilities was drastically curtailed as a result of this decision, The emphasis of Quis2x's concentration is now on continuing to pursue his musical profession in order to build his already strong foundation even further than it has ever been. He does not let the past struggles affect him and says he definitely learned. "I don't think about the roadblocks in front of me; I just continue to move through them regardless of the outcome. You can't change the past or the present, but you can work for a better future."
Quis2x gives thanks to conclude the interview and aims to only be inspiring through his projects from close family members. "My family and friends who encourage me to chase my dreams." Quis2x has his sights set on the prize and realizes that in order to be successful, one must not only invest in oneself, but also in those who will invest in you in exchange for their efforts on his behalf. In the audience, he is motivated at the thought of making a difference not just in his neighborhood, but also in the rest of the community.
#Focuseddd continues to promote the stories of individuals like Quis2x's the artist who have a reason for doing what they do.
Tags of people mentioned:
Instagram:
This interview was documented by #Focuseddd.