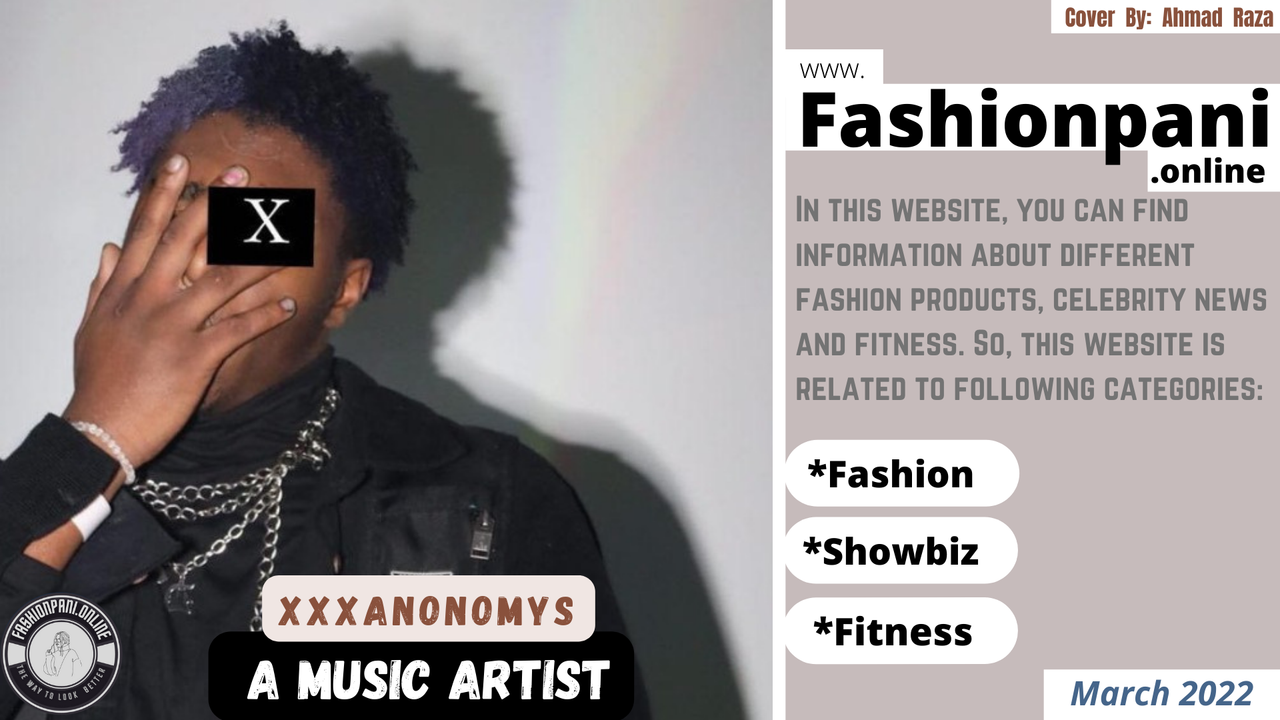 Xxxanonomys is a rising star in the Arlington, Texas music industry who has set his sights on the summit of the mountain. Xxxanonomys is from the U.K and now makes noise in the United States. Xxxanonomys has one goal in mind: should become more serious and dedicated to his profession. "I can make music of any king of the genre." A diverse artist, resilient with his work, and creatively an unmovable force, Xxxanonomys is motivated in the way he goes about making music.
Where

are

you

from?
I'm from Bixton, London, but now residing in Arlington, Texas
What

is

inspiring

you

right

now

consistently

to

work

on

your

endeavors?
Simply that I have no other effective coping skills. I feel like I breathe music. Also people such as Xxxtentacion, Elton John, Joey Badass, Ski Mask the Slump God, and Marshmello.
How

have

you

overcome

struggles

to

be

where

you

are

at

now?
Drugs. But I could say that I have a strong mental and am responsible. My capacity to keep control.
What

piece

of

advice

you

want

others

to

take

back

from

the

work

you

display?
"Just keep swimming"- Dory
What

do

you

have

coming

up

right

now

that

you

want

others

to

know

about?
I have an album 4 coming out coming out soon. The title is "LOST FILES, POLTERGUSE, It's raining umbrellas, and another one that is titled with 73 and counting songs already recorded.
Who

were

the

most

influential

people

in

your

life?
Lil Gwop, Tommy Shelby, and the old man at 7-11.
As a result of the outbreak of COVID-19, some artists had considerable difficulties in 2021; varied laws established at the local and federal levels prevented a large number of events with large crowds, including as concerts and festivals, from taking place. As a result, the number of chances for artists to demonstrate their abilities was drastically curtailed as a result of this decision, The emphasis of Xxxanonomys's concentration is now on continuing to pursue his musical profession in order to build his already strong foundation even further than it is already. Xxxanonomys 's has his sights set on the prize and realizes that in order to be successful, one must not only invest in oneself, but also in those who will invest in you in exchange for their efforts on his behalf. In the audience, he is giddy with excitement at the thought of making a difference not just in his neighborhood, but also in the rest of the community.
#Focuseddd continues to promote the stories of individuals like Xxxanonomys the artist, who have a reason for doing what they do.
Tags of people mentioned:
Instagram:
This interview was documented by #Focuseddd.