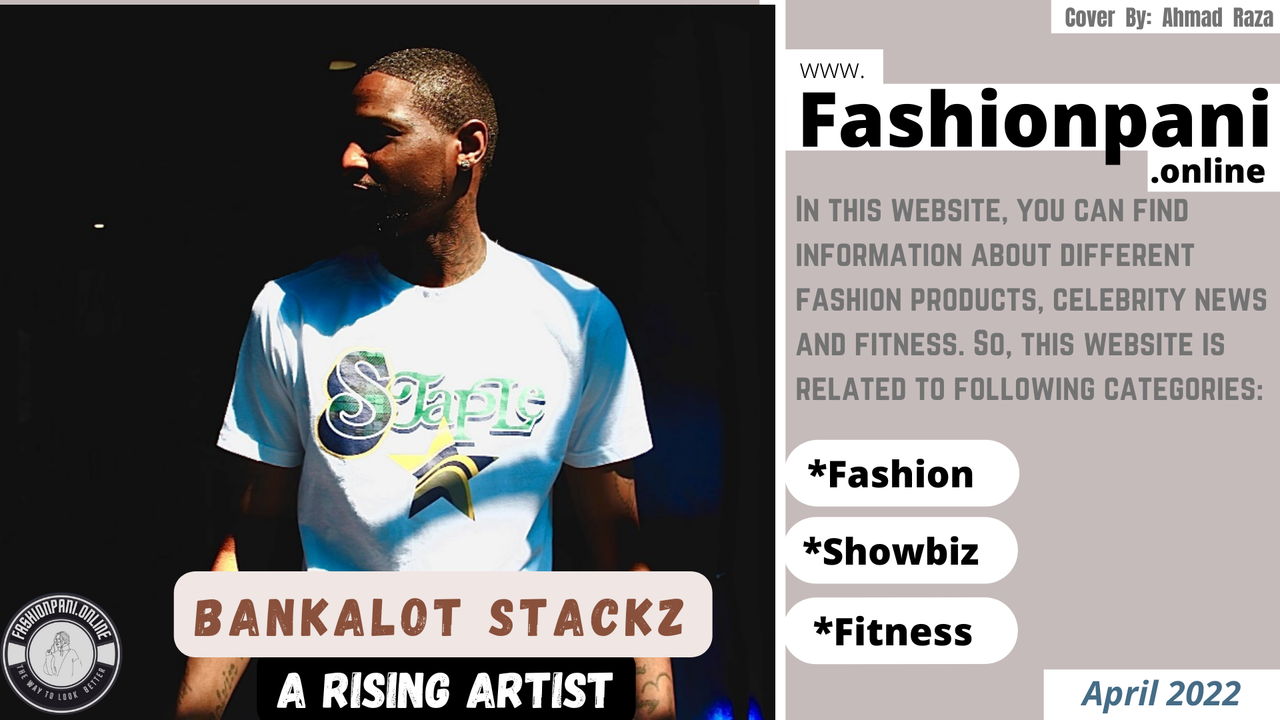 Bankalot Stackz is an example to follow. An exciting sound, and a rising artist from Grand Rapids, Michigan, who is currently based in Dallas, Texas, is shaking the music business as an independent, creative, and industrious musical artist. Bankalot Stackz is shaking the audience in the music industry. As a bright young artist entering into the Dallas music business, Bankalot Stackz describes his journey from his origins to today, where he consistently markets his music on each channel with the goal of making a difference while generating content. "Right now I'm working on my first mixtape "The Gift of Gab". I have a way with words, and I can display that through my music so others can relate to my reality."
Bankalot Stackz went on to say his hunger comes from the idea to thrive for success and his family is what inspires him the most. His enthusiasm only serves to motivate him to put in more constant efforts in the music industry, The most influential person in my life has been my pops Calvin Sr. (RIP), Growing up I watched him provide, protect, and secure his family by any means necessary. That is what molded me into the hard-working family man I am for my family today."
Bankalot Stackz is making noise in the music business, with his tracks accessible on a variety of streaming services and other platforms. Despite the fact that his efforts have resulted in success, he had to overcome several difficulties. "I'm currently working on self, family, and my music. By understanding I have to put in work to earn, by learning from my troubled past being in juvenile, jail and prison. I learned what not to do. I stopped running with the wrong crowd and overcame trials and tribulations through experience."
Where are you from?
Grand Rapids, MI across the tracks.
Give Three qualities that describe you:
Noble meaning (genuine, thoroughbred, imperial), smart and logical.
As a business owner, what are some obstacles have you had to overcome to get where you are at?
I understood that I cannot please everyone. My gift is for self, and everybody won't feel me or understand.
As a result of the virus outbreak, some artists had tremendous obstacles in 2021, and various measures implemented at the local and federal levels banned a large number of events involving large crowds, like as concerts and festivals, from taking place. The number of possibilities for artists to demonstrate their abilities was limited as a result. Currently, Bankalot Stackz is concentrating on continuing to pursue his music in order to strengthen his foundation even further than it already has been. #Focuseddd continues to tell the stories of people like Calvin Staten, also known as Bankalot Stackz, an artist from Michigan.
"

Being yourself is the most creative thing you can do." - Bankalot Stackz
Tags of people mentioned:


Instagram :
This interview was documented by the #Focuseddd.