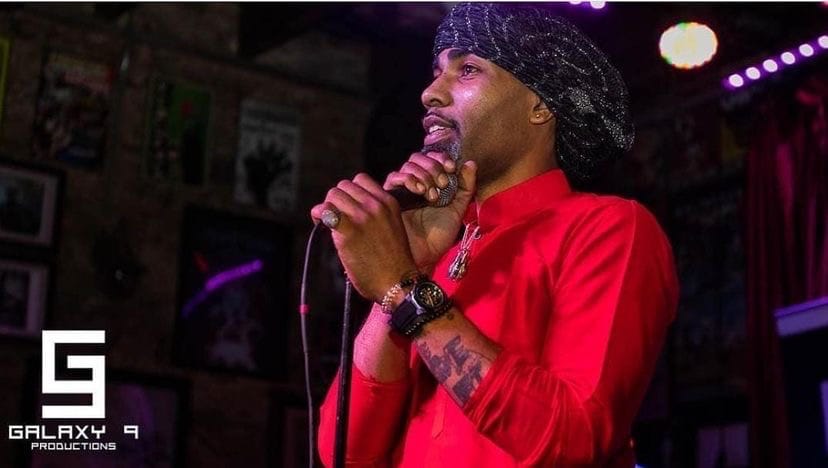 Celebrity

is a

talented performing artist

from the Houston, Texas area pursuing his dreams. He is driven to be better and inspire others along the way from his work. "Currently I am working on my clothing brand and cartoons." By staying consistent, talented artist, Celebrity, keeps himself occupied in the industry. Persistent, consistent, and being intentional has helped him succeed in his endeavors and make quality work for his fans. Despite the difficulties, Celebrity a, is a go-getter, and keeps pushing with his music and business and has a lot coming up. His objective is to keep it honest and make a name for himself with his work. mentions that his consistency and collaboration with others has helped him achieve great things. The art of his job, his hardships have inspired him to strive for even greater achievement and his love for his family motivates him daily and gave him humble beginnings.
Where are you from?
Houston, Texas.
What is inspiring you right now consistently to work on your endeavors?
Determination to complete.
How have you overcome struggles to be where you are at now?
Struggling is a perception. I've never struggled, I've only been tested.
What piece of advice you want others to take back from the work you display?
Don't ever think it's easy. Because it's not. If you still want to do it after hearing that then let's go.
As a business owner, what are some obstacles have you had to overcome to get where you are at?
Taking the first step, everything after that is just that, everything after that...
What do you have coming up right now that you want others to know about

?
The "Veyeb Treyeb".
Who were the most influential people in your life?
Manny Minnesota, past lessons and failure...
As a result of the outbreak of COVID-19, some artists had considerable difficulties in 2021; varied laws established at the local and federal levels prevented many events with large crowds, including concerts and festivals, from taking place. As a result, the number of chances for artists to demonstrate their abilities was drastically curtailed as a result of this decision. The emphasis of Celebrity's concentration is now on continuing to pursue his art and business profession in order to build his already strong foundation even further than it is already. Celebrity has his sights set on the prize and realizes that in order to be successful, one must not only invest in oneself, but also in those who will invest in you in exchange for their efforts on his behalf. In the audience, he is motivated at the thought of making a difference not just in his endeavors, but also in the rest of the community.
Multimedia brand, #Focuseddd,

continues to promote the life of individuals like Celebrity the artist, who have an inspirational reason for doing what they do.
Tags of people mentioned:
Instagram: