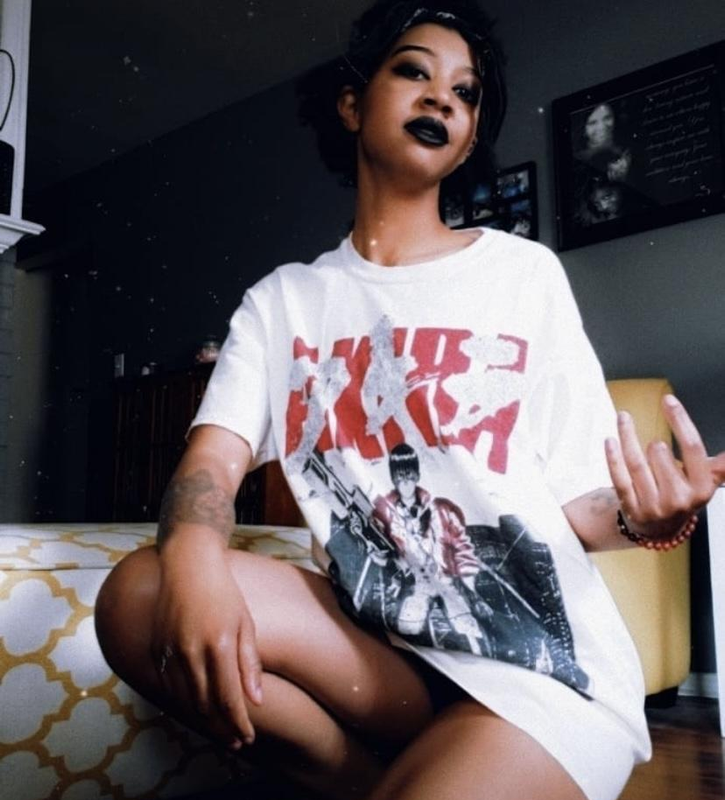 Shala Martin, or Shaye Marz as some would call her, is a driving force in the content creation scene from Dallas, Texas. Her endeavors also align with stellar illustration skills. Popular in Dallas-Fort Worth, her mindset stays competitive. She has a love for her work which gives her passion, optimism, and being more strong willed. From being patient,imaginative, and resourceful, Shaye Marz is working on her projects day in and day out, she speaks more on her endeavors. "As an avid illustrator, I am always working on something old or something new just to adapt to my own style and add it to the ever-expanding portfolio. I have nothing specific to forecast. I illustrate frequently about different things and pretty much on fly, so everyone can always expect something a bit different when I post." Innovative, hardworking, and focused, Shaye Marz is completely adamant about making content and is motivated by her loved ones.
Her goal is to keep moving ahead and to create something meaningful with her content. Shaye Marz remains in tunnel vision. "The vehement support from family, friends and loved ones throughout the years have definitely played a hand in keeping my fires lit. I was always encouraged to turn my talent and passion into a career. To see how far I can carry myself, how many doors I can open; that's all the inspiration I need to keep moving forward for now."
How have you overcome struggles to be where you are now?
Perseverance, patience, and a lot of coffee; that's all I can really say to that.
What piece of advice do you want others to take back from the work you display?
Don't stress the details and just have fun with it. Compose and create from your passions and interests, I think that's how you'll get the best outcome.
As a business owner, what are some obstacles you had to overcome to get where you are at?
Personally, social media was an obstacle. It was a bit challenging keeping up with the cutthroat algorithms of these platforms. I had to invest a lot of time in order to remain consistent; eventually, I felt burnt out and would lose an interest in drawing – which made me miserable because drawing was my "thing". There was this balance I had to master; to work at a more relaxed, stress-free pace but still to remain diligent enough. It's a catch-22 that I'm relatively familiar with now.
Shaye Marz views herself as an ambitious artist who has become more of an inspiration and a go-getter to others because of her work ethic and determination being unique. "My inner circle is very small, but is filled with amazing people. My loved ones are absolutely incredible. They are all rockstars who are killing it every day, and I want to give nothing short of my best. " Shaye Marz keeps a promising attitude toward success.
Shaye Marz went on to remark that her passion for the content she creates will always be a driving force in her life with her family members being a big push and the inspiration. And those important people in her life had a significant effect on her career. Creativity has inspired her when it comes to establishing a decent work ethic. The fact that she was able to overcome so many difficulties was due to her confidence and belief in herself, she continues to strive.
#Focuseddd

continues to promote the stories of individuals like

Shaye Marz the illustrator,

who have a reason for doing what they do in an inspiring way.
Tags of people mentioned:
#Focuseddd Documented This Interview.