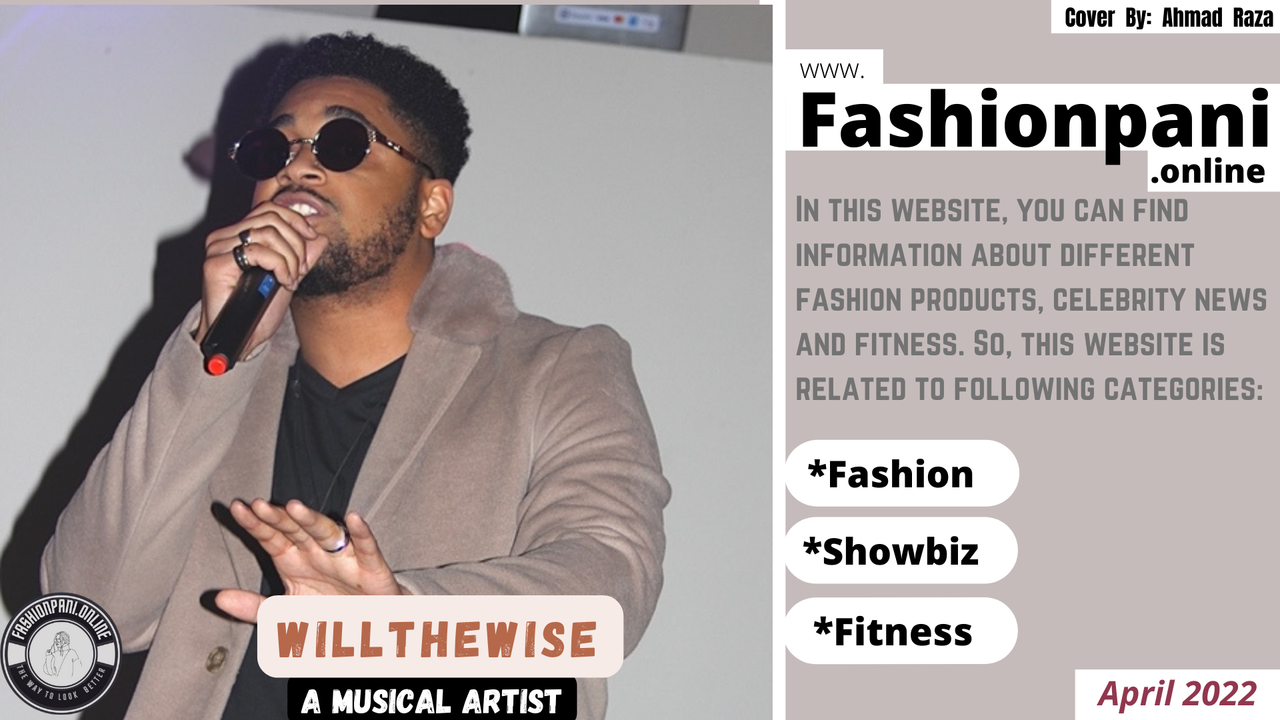 Will Jordan, also known as WILLTHEWISE is a song writer, rapper, singer, creative director, event planner from Dallas, Texas. He is driven to improve his skills in the music industry every day. "This year I begin to use my creativity in other areas such as creative directing my own videos and next for other artists. I overcome by reminding myself of my family and what allies ahead etc... my god given journey. The hardships I've overcome that built a self-love and confidence no one can take."
His objective is to keep it honest and make a name for himself with his work. Authentic, creative, and divine with his music, WILLTHEWISE encourages self-motivation. "Never give up on yourself, be the change you want in your life, and appreciate every moment of right now. Don't hate on other people's success, flowers and trees can grow together. Live a positive high vibrational life and be yourself doing it."
In his subsequent remarks, WILLTHEWISE said that his love for his music will always remain and be a driving force in his life, and that crucial people in his life had a huge impact on his professional life. "The mindsets, spaces and people we choose to accept become those battles. Loving self is about being accountable for how you show up for self because that's reflected back in world. Knowing the value of my uniqueness holds value and motivates me to overcome. The most influential people in my life are the ancestors that paved the way, my family that supports me, the friends that put in the work alongside me and the people of Dallas who show the boy love."
Where are you from?
I'm from the state where everything is bigger and the city of the stars, Dallas, Texas.
How have you overcome struggles to be where you are at now?
I just know that everything has its timing, and the struggle is there too make you stronger. I changed my perspective and welcomed the challenges. I learned the importance of knowing what battles too fight.
What do you have coming up right now that you want others to know about?
I just released a new project called R&B ONLY out now on all platforms and its 5-song vibe. I also have a video on YouTube for the song Water Damage ft. Asia Kyreé a song off the Tape.
As a result of the outbreak of COVID-19, some artists had considerable difficulties in 2021; varied laws established at the local and federal levels prevented many events with large crowds, including concerts and festivals, from taking place. As a result, the number of chances for artists to demonstrate their abilities was drastically curtailed as a result of this decision. The emphasis of WILLTHEWISE's concentration is now on continuing to pursue his art and business profession in order to build his already strong foundation even further than it is already. WILLTHEWISE is has his sights set on the prize and realizes that in order to be successful, one must not only invest in oneself, but also in those who will invest in you in exchange for their efforts on his behalf. In the audience, he is motivated at the thought of making a difference not just in his endeavors, but also in the rest of the community.
Multimedia brand, #Focuseddd, continues to promote the life of individuals like WILLTHEWISE who have an inspirational reason for doing what they do.
Tags of people mentioned:
Instagram: