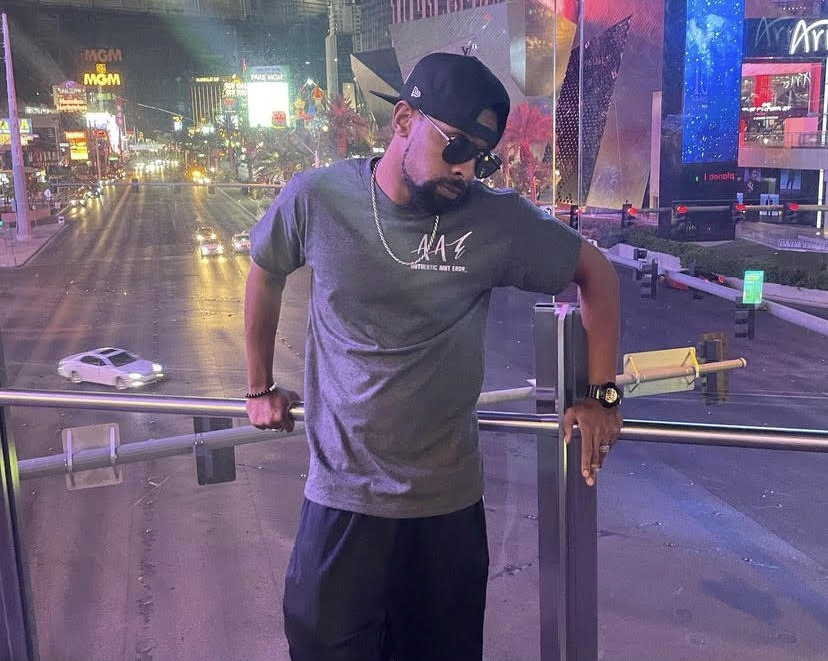 JULY 2022- FORT WORTH, TEXAS-
Don Jon de Bastard, also known as 'DJB', is an artist, songwriter and event promoter

from Denver, Colorado,

now residing in Fort Worth, Texas. He keeps consistent with his work, and has a diverse range of qualities that define him and his endeavors. DJB has set his sights on accomplishing his dreams and his goals are only expanding.
"I am working on a new EP and a Costume Party in Vegas. My inspiration comes from a few places; the paradigm shift we have been experiencing since the start of the pandemic, a pact I made with Lost Elements Official to be able to quit our jobs and live off our art, and my family. My family life is very hectic but the ones who support me and my dreams and a driving factor to succeed and help all of us." With a bright future ahead, the diverse artist is resilient with his work, and motivated in the way he goes about making content. Having integrity, great work ethic, and outgoing, DJB is well respected in Texas now with the music he produces.
Who were the most influential people in your life?
My business partners and band mates (Lost Elements Official), my parents, my cousin (CEO of Authenticainteasy), my older brother, and a few mentors.
How have you overcome struggles to be where you are at now?
I had to gain knowledge of self via the 120 of 5%ers (I am a member of the NGE), and take heed to some very hard lessons I learned along the way. I had to fail many times to finally understand that there are many facets to this Entertainment industry, and the talent side of entertainment, oddly, is not the biggest or most vital part. Being a student of the game has been a big help in the last 10 years.
What do you have coming up right now that you want others to know about?
I am working on a EP to drop in the 4th quarter of 2022. Also me and my team are actively pushing the Texas Vibes Party showcase, to give back to fellow independent artists by giving them an opportunity to perform and empower their brand via networking and gaining new supporters. We are looking to do the next TVP in August or September.
As a result of the outbreak of COVID-19, some artists had considerable difficulties in 2021; varied laws established at the local and federal levels prevented a large number of events with large crowds, including concerts and festivals, from taking place. DJB's concentration remained focused, and is now on continuing to pursue his business and profession in order to build his already strong foundation even further than it is already. "I've had to overcome betrayal, people not standing on their word, my own ignorance of certain aspects of business, failure or personal expectations, and the looming thought of giving up because things weren't going exactly how I wanted. I had to gain the certain mental toughness, and knowledge of self was the biggest help and having a solid team around me to edify my ambition and keep me pushing is equally important."
DJB gives motivation and has his sights set on the prize. "Nothing is achieved without a good work ethic and commitment. I also want others to feel comfortable not conforming and being their authentic selves who think about life critically and not be a mindless follower." With his listeners, he is motivated by the thought of making a difference not just in his neighborhood, but also in the rest of the community.
Public Relations brand, #Focuseddd,

continues to promote the stories of individuals like

Don Jon de Bastard, also known as the 'DJB',

who are motivated for doing what they do.
Tags of people mentioned:
Instagram: