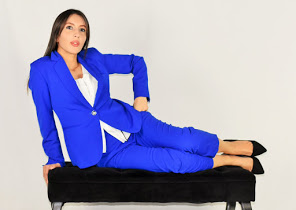 Angela Momandian is a writer/author of Rakesh Jhunjhunwala 'The Indian Dream'. She is an international model and actress. She got noticed in India to be cast for The Shaukeens and Kick (2014). Angela also signed a few assignments in India somewhat recently in spite of being a beginner in the modeling and acting career.
Akshay Kumar is undoubtedly the most prestigious star in Bollywood. Being cast with him, is a dream for any Bollywood actresses.
That dream Angela Momandian has managed to be paired with the mega star, Akshay Kumar.
Having shoot for Blockbuster movies like Kick along Salman Khan, well-known series as Kasam Se and Ishqbaaz, this perfect dancer got the talent to be spotted by Raj Kumar Hirani, Sajid Nadiawala and Akshay Kumar.