In this Rising interview, we goto West Florissant & Pope known to St. Louisans as O'Fallon Park with one of STL's most promising underground hip hop sensations, to discuss the city's vitality and why he rocks with Fresco Kane.
Don Killam, New Single
Earlier this year, Don Killam released his single "We Made It" Ft. Fresco Kane, which moves through moods and influences almost as rapidly as '80s Hong Kong action flicks. He raps about having a gold grill and Las Vegas. It upshifts between a swift down, south vibe with a screwed hook by Fresco Kane and also produced by Fresco Kane with a like delivery and feathery Kanye West type of Delivery. (It's worth noting that Don Killam is highly inspired by Tupac, Nipsey Hussle and Kanye West). We Made It strives to push boundaries not by suppressing the rapping, but by hoisting it up. That is always refreshing.
"When I make music I want it to be a different experience every time," he tells me from the booth of a nearby diner, with his books by his side. "It's really all about how I feel in the moment. If I'm feeling aggressive, it'll be aggressive. If I'm in a motivational zone, the song will be motivational. If I feel like saying some bullshit, then I will say some bullshit."
Don Killam Collaborations
His approach brings to mind the previous generation of St. Louis's underground scene, specifically the 2000's rise of Nelly & The Lunatics. Like that collective, Don Killam bounces off a tight-knit circle of collaborators, with features on songs by Fresco Kane formally of So So Def with Jermaine Dupri that stick out. ("I love getting on another artist's song, it inspires me so much," he says.) His relationship with producers is collaborative as well, and he rarely writes without hearing a beat first. So you get songs like "We Made It", where he pairs a breezy flow with a down south dance beat, or "Born & Bred", which boasts a rigid delivery ripping on an Atlanta-inspired instrumental. Sometimes I listen to his music the way I did to Nelly's Country Grammar and I do not hear What could be considered a St. Louis sound. "His music stands out because of how fun it is—he's always bringing in different friends and collaborators from home."
The signing Killam refers to is one he signed this year with Frescn Kane's lma Kill It Music Grouo formally an artist Of Jermaine Dupri's so so Def record label. Dupri is well known for his work with artists such as Mariah Carey, TLC, Jay-Z, Destiny's Child and Janet Jackson. The super-producer has also shown a lot of love for St. Louis in the past, having worked with locals Nelly, Murphy Lee, J-Kwon and Chingy. Killam readily acknowledges ever since hearing Dope Boy Fresh he knew he wanted to collaborate with Fresco Kane.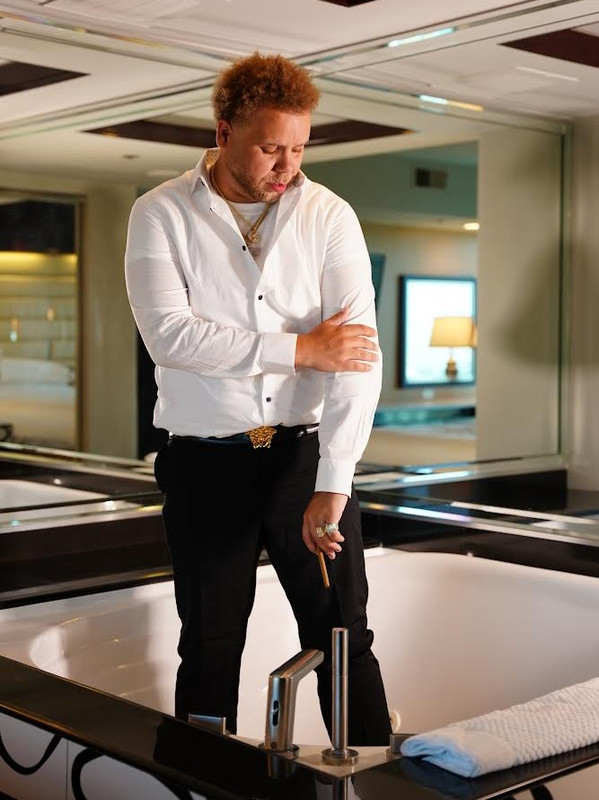 Early days of Don Killam's Life
The Hip Hop Star Don Killam was born on September 16, 1987 in Quincy, Illinois. He spent a chunk of his childhood struggling in hud housing Quincy & Hannibal, Missouri. At the age Of 17, he landed himself behind bars which he states shifted his life direction. At the age of 18, he was a felon, a father, and a college student. His memories of Hannibal are that of an abusive house hold and father and alcoholic.
From "Kilam" to "Killam"
This Summer Don Kilam added an extra L in his name and released a single with Fresco Kane. "Everyone keeps says Don Killam so I changed it to my rap name," Killam explains. 'And it had nothing to do with the signing to lma Kill It Music Group.
According to the sources, Don Killam net worth estimated at 23.8 million dollars.
You can reach 'Don Killam' from following official Social Media Platforms: