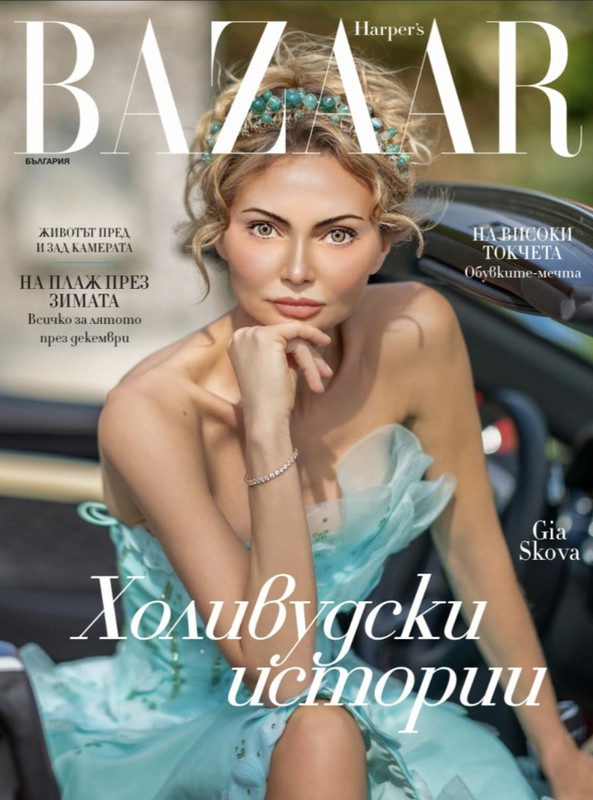 The actress (Gia Skova) fronts the fashion publication's December 2022 issue In the white-diamond golden bracelet by Carbon & Hyde.
Gia Skova - A Stylish European Actress & Talented Director:
The most stylish woman in Hollywood is here. Gia Skova is a European actress who knows how to make the most out of life. She always wears the right things and knows how to perfect them. No matter where your journey takes you, what matters is that you're always doing it with style.
Gia's beauty is a force to be reckoned with. And so is her runway style. She is one of the most incredible pure talents in the industry today. Her character's strength, intelligence, and skill are built upon a foundation of real-world experience. Skova is a bold, fearless woman who dares to challenge world's most powerful organization in a relentless chase. Gia Skova is a stunning actress and director of action movie The Serpent. However, she's just as captivating off the screen as she is on it. If you haven't heard of her, she's the beauty everyone is talking about. She's also exceptionally talented, being both talented actress and director. Before we discuss her incredible fashion sense, let's take a moment to acknowledge where it comes from.
Gia Skova and Carbon & Hyde Collaboration:
The brand carbon & hyde recently collaborated with the most stylish Gia, who has iconic stellar red carpet appearances. She never disappoints, wearing fitted neutral-colored suits, sexy stiletto heels, and floor-length dresses. Her most cherished accessory is definitely her smile.
Gia Skova and Carbon & Hyde Collaboration:
We are excited to introduce the incredibly inspired white-diamond golden bracelet that Gia Skova co-designed with us. This stunning golden bracelet is designed using white diamonds. The bracelet can be opened and closed with a clasp, allowing you to adjust the size. We love how wearable and sparkling it is!
Social Platforms: