JANUARY- HOUSTON, TEXAS-
From the New Orleans area, now residing in Houston, Texas, TheRealPopeye AKA BlackJoker, also known as 'Popeye', is on his way to the top. With distinguished credentials, the music artist has worked with a diverse range of sounds. "great intentions in mind with his work. Seen at shows this year specifically, he makes a difference in the business with his music skills. Known as dedicated, hard working, and honest, Popeye, comes from humble beginnings and has strong passions for his upcoming work. "I have many different projects coming up right now. 3 mixtapes and 1 EP. The EP will be 'Ghetto Glory Vol 3' and the mixtapes will be 'American Dreaming Vol 2' 'Keep Moving Vol 2' and 'Blood Brothers' all dropping soon under Fast Money Music Group." Ambitious, loyal, and driven, Popeye is focused.
Where are you from?
I'm from New Orleans, Louisiana. The east to be specific , Michoud Gulf Way. Moved to Houston in 2005 during Hurricane Katrina. I can say that was a blessing and a curse for a lot of people. For me a little bit of both. Blessed to have a mom who's a futuristic thinker got us out of the city and said not letting us come back. None of her sons. So I have lived in Houston, Las Vegas ,Atlanta, Memphis, and California since the storm. But Houston is what I consider home since the storm. I have been doing music since I was 9 yrs old, inspired by Tupac and just all kinds of music. I love every kind of music there is. Started off battling at 12 outside in the neighborhood. I can say I have been dropping tapes in my hood dreaming of being billionaires.
What piece of advice do you want others to take back from the work you display?
Stay consistent. Do not give up no matter how hard things get or how bad the situation gets.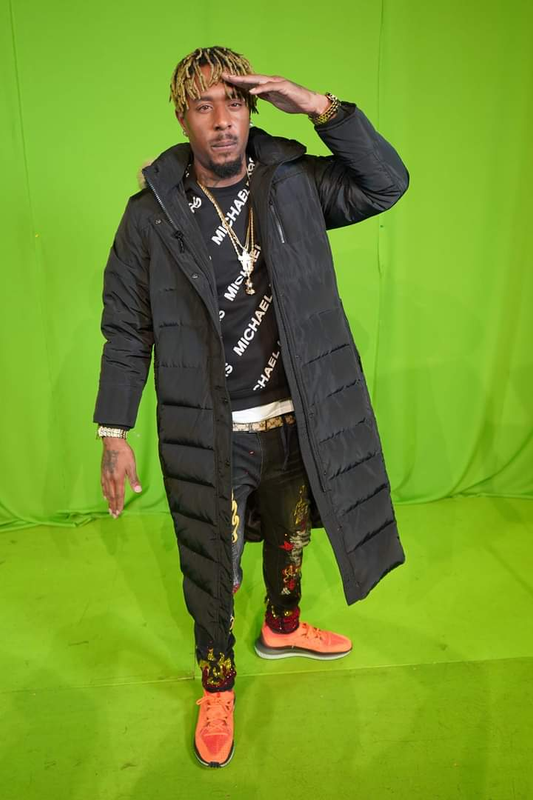 Who were some influential people in your life?
God, Family, 2pac, Lil Wayne, and Birdman.
Even though Popeye is devoted to perfecting the art of his craft to the highest level, his hardships have made him want to do even better in his business as well. Keeylow is now focused on continuing to be the best in his city, so that he can build on his already strong foundation even more than it already is with his music. "Some obstacles I have had to overcome are still understanding and learning the music industry. It's pretty easy to be unaware about contracts, deals, and rights. Seek a good mentor already with experience in the industry, or do as much research as you can."
Popeye's influences in life have helped him with his music production career. He explains the obstacles he has overcome to get where he is at. "I remember going flat broke, going homeless, losing friends, and going bankrupt a few times even. I've struggled day by day to get the business up and running so it can be successful and prosperous. There were also times where I wanted to give up and just not stay consistent. God, family, life struggles, and seeing others in pain. You can make it through anything, you just have to believe."
As a result of the COVID-19 epidemic, a lot of big-crowd events, like concerts and festivals, were banned in 2021 and some parts in 2022 as well. This was because of restrictions put in place by both the city and the federal government. As a result, the number of chances for artists to show off their skills has been dramatically cut down. However, Popeye remains steadfast through it all and ends with a piece of motivation he can have others take back.
Public Relations Agency, #Focuseddd, highlights the skills and motivations of people who have a good reason for what they do, like Popeye.
Tags/Contacts of people who were talked about: