Spanish artist and Beijing resident Pere Ibañez is releasing his latest photography series, 'Dream On, We're Almost Home'. On the launch date, scheduled for 24 February 2023, the series will be available as an ebook on iTunes and Kindle and in print at major book sellers in the US, Europe and Asia.
What can you tell us about your new release?
'Dream On, We're Almost Home' is my 7th photo-series, and while is my happiest work so far, it is also very melancholic. This photo-series are about coping with grief and finding solace in the memories we share with the ones we love. It is also the first time that I release a photographic series accompanied of a 'film' of sorts.
What has been the reception to your new works so far?
Pretty good actually, there's always people who ask why I'm not doing horror-oriented photos anymore, but that's alright. For now it has received two awards (Voices of Tomorrow Art Award and Faces of the Peace Art Prize) and nominations to other four. You can't always please everyone, most important is that I'm satisfied with what I'm putting out there, regardless of anything else.
You've been doing this for a while, what has changed over the years?
The last 4 years have been transformative for me, I've gone through family losses and then as everybody else through the pandemic. It probably has changed much of the way I see the world. So my works have changed as well, I guess all this trauma has taken me onto a new path. Regarding the love for the craft nothing has changed, I still have the same passion for creating artworks for the sake of creating. So everything has changed and nothing has in a way.
Being this your seventh release, which one from your past ones would be your pick?
Hard to answer, they all have a special place in my heart. But I guess 'I.See.Dark' is everybody's favourite and probably mine too. It was a black and white horror fest on the subject of witchcraft, and making it was a blast. That's a project that I plan to revisit, eventually.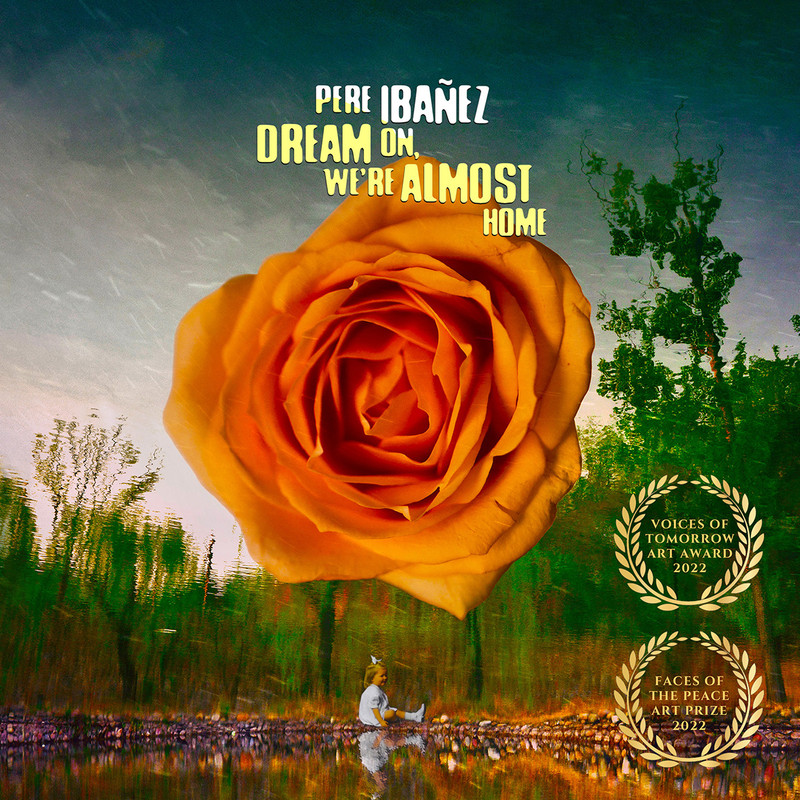 How differently did you approach this new project?
Well, first, this time around because of COVID and the lockdowns in China I couldn't really have models in the studio so I had to find new ways to the work. I created photomontages mixing the photography and digital painting. Also I decided to expand the visuals using video as an integral part of the collection. Plus we produced a documental interview about the creative process behind this new series.
Where can this documentary be seen?
It will be part of Blu-ray release with the rest of the videos, but first will be shown in my upcoming solo show in HMVC Gallery New York; which will be accesible virtually from everywhere. After that we are checking the options, but nowadays with million streaming services and Youtube, Vimeo etc there is always ways to make content available.
Are there any other exhibitions planned?
Oh yes, I have for now events lined up at least until September-October. I'll participate in the exhibits in California, Rome, Barcelona and UK. After that we'll see, wherever they want me really.