SEPTEMBER 2023/ FORT WORTH, TEXAS-
KingRive, also known as 'BJ', is a rising musical artist originally from Wichita Falls, Texas, who now resides in Fort Worth, Texas. KingRive has been producing high-quality music on a regular basis, which has allowed him to immediately make an impression in the industry. KingRive has his eyes set on realizing his ambitions, and the list of things he wants to do is constantly growing. "So right now I am working on my fifth album which is supposed to be dropping sometime in December. The album name is 'Love Through My Eyes'. The theme of this album is how I view love from my point of view. As for right now I have no release date for it because I want to make this album meaningful where other artists can feel what love I express through my music." KingRive sees a promising future in his work and is thus working diligently on his new albums. KingRive is a determined, humble and focused individual. He has a one-of-a-kind approach to producing music with anybody he teams up with. KingRive has maintained consistency in his musical performances and a relentless emphasis on his next endeavor. KingRive is highly regarded for the quality of his work since he strives for excellence in all aspects of his craft, has an admirable work ethic, and is deeply invested in the success of his endeavors. "Currently I have nothing coming up as of right now but my album I'm working on 'Love Through My Eyes' and I want them to know and I know they will love this album I'm working on. It's full of love and happiness and God in it."
As a result of his hard work and dedication, KingRives has achieved his aim of making people want to see more of him. He influences the business and music industries in 2023 from both the spotlight and the shadows. KingRive has always been committed to elevating his fashion to new heights, but his struggles have inspired him to push himself musically as well. KingRive offers some inspiring words. "Advice I would want others to take from the work I display is to never give up on your dreams no matter the support you get, believe in yourself and the lord above. He will give you everything you need. All you gots to do is keep going and everything will pay off and stay with a positive mindset."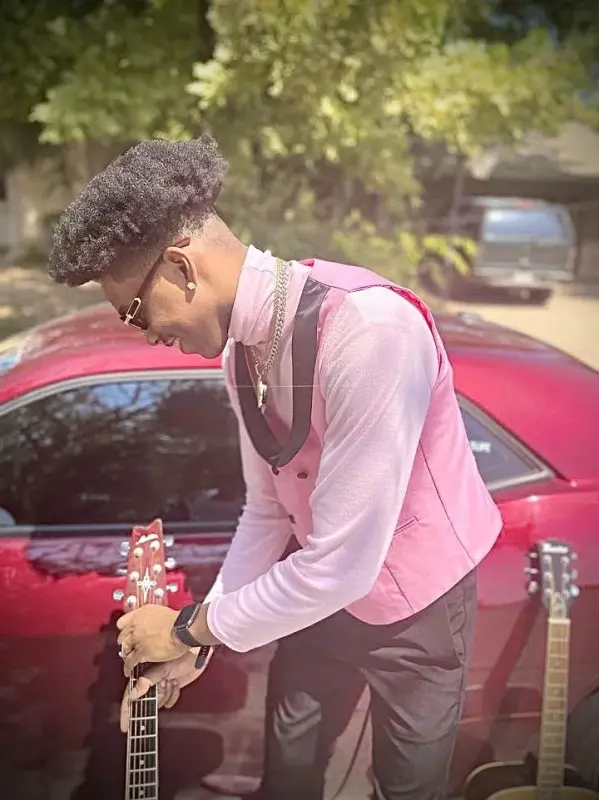 How have you overcome struggles to be where you are now?
The struggles I overcame to be where I'm at now is I saw it all as a kid growing up with one single parent. Because my dad got locked up for over eight years, watching my mom struggle, paying bills, barely having food on the table, couldn't afford things, and it made me grind hard at what I do now. I want my mom to soon be able to relax and enjoy the life she deserves. So the struggles help me stay focused and determined on the goal ahead of me. Being at the bottom is where no one wants to be, but it will be better when the hard work pays off.
Now that he has established a solid foundation, KingRives wants to devote his whole attention to expanding his music endeavors. He claims to have learnt from his hardships and is not weighed down by them. "My family and friends and mostly strangers and my fan #1, my girlfriend are inspiring me and motivating me to consistently work towards my goals. All the support I've been getting lately from promoting my music keeps me confident and lets me know what type of talent I have as an artist. And also myself is inspiring me because I know what inspiration I can be to the next generation and what type of person I am."
KingRive is inspiring and focused on the end goal. "The most influential people in my life are most importantly God. Without him, we wouldn't be here. And I wouldn't be where I'm at now without him and my parents. I love them and ways I can't describe. Even though my dad got locked up, I still got respect and love for him. My siblings, my girlfriend , and some celebrities I look up to as well." In the work, he is motivated at the thought of making a difference not just in his neighborhood, but also in the rest of the community.
#Focuseddd continues to emphasize the abilities and motivations of individuals who have a strong purpose for what they do, such as KingRive also known as 'BJ'.