NOVEMBER 2023/DALLAS, TEXAS-
Doza is an artist who is from Dallas, Texas. He was born in San Antonio, Texas but had to move around a lot as a child, due to his parents' occupations. Doza grew up in a small town outside of Dallas, from the age of ten to eighteen. The artist has a strong aspiration to achieve the highest level of success and is resolute in their pursuit of their goal. Through years of dedicated effort and establishing a strong reputation both locally and in his city and metroplex, Doza persists in the music business and swiftly captivates his audience with his creative output. Focused, determined, and creative, Doza has a strong goal with his music: he wants to stay committed to his work while building a legacy. "I'm currently working on finding my sound. I feel I have a good grasp on what Doza sounds like, but I don't ever want to be able to be placed into a box. I want to be the artist that you don't expect what comes next. All you'll know is authenticity." Doza is destined for greatness.
While traveling far from home, failure is commonplace, but Doza, a successful artist known for his determination, is not one to succumb to such circumstances. His working relationships are taken seriously by him. His ambition is to persevere in the face of adversity and utilize his musical talent to effect positive change. "What is inspiring me is God and the people that believe in me. I feel guilty taking any time off, as I see it as an insult to those who want me to win."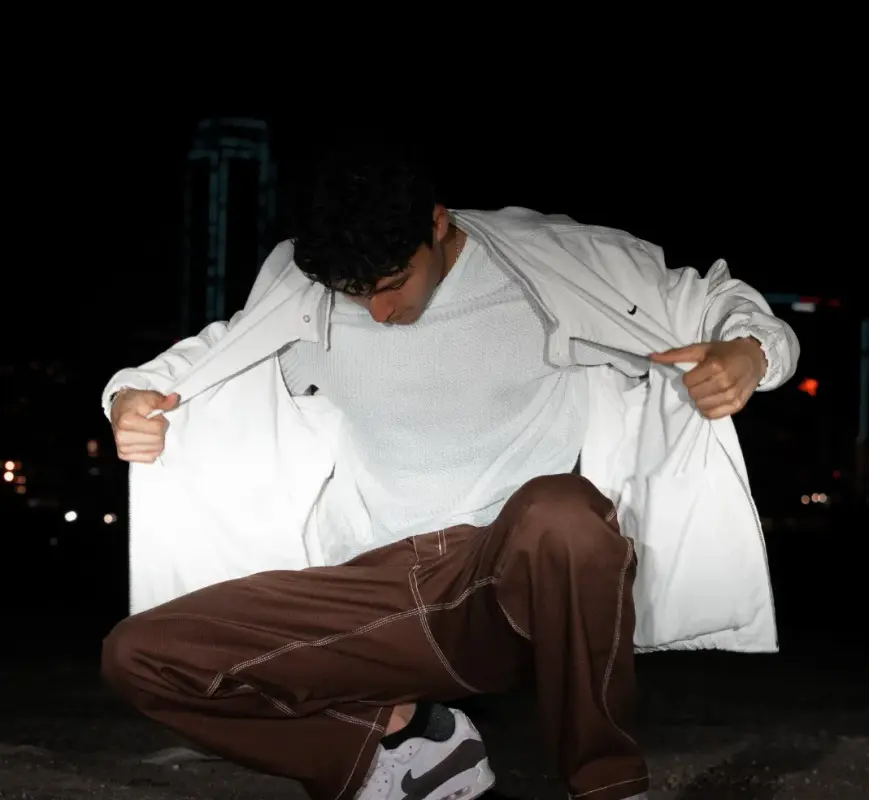 Give Three qualities that describe you:
As an artist I'd say the biggest thing that distinguishes me from others would be the fact that I don't try to be anything I'm not, I genuinely create art around the emotions I'm feeling. I know who I am, and I accept the flaws just as much as I accept my embezzlements. I'd say duality, being able not only express my vulnerabilities but also express the solidarity of what I'm standing on. As men it's easy for us to say we hold disconnect when it comes to emotionality because that's how we were programmed, but I feel I'm here to remind the world that it's still possible to be a man and express emotions openly in a productive way. Lastly would be my work ethic, I'm constantly up into the hours I should be prioritizing for sleep because I don't want to lose the creative wavelength y'know? It's a never-ending cat and mouse game that I've fallen in love with. Consistently trying to push boundaries of what's cool and accepted.
What do you have coming up right now that you want others to know about?
My album, and the many singles that come before then. I'm currently dropping a single every two weeks.
Doza has been up and coming in his city and in others for a long time. The artist and creative, never gives up and is quite clear about his aims and ambitions, even through times of hardship. "I have overcome struggles by making music, it's my escape, and when I feel closest to God." His goal is to keep moving ahead and to create something meaningful with his music. Doza makes a difference in the music industry by putting in the hours of effort, enthusiasm, and motivation. Doza continues by saying that his love of music would always be his motivation in life. Honest sees himself as an ambitious artist who, because of his perseverance and work ethic, has more recently inspired and motivated others. Others look up to him. Doza's passion for creating his songs have pushed his drive and work ethic. He stays focused, honed, and disciplined in his work. Doza makes an impact in the industry and leaves the interview with some advice for others. "To be true to yourself and what you find aligns with who you are. Just be yourself in whatever you do, find out who that is, and die behind your resolve. Tune out the negative and feed into the positive. It's a marathon not a sprint. Rest in peace to Nip."
The emphasis of Doza's concentration is now on continuing to pursue his musical profession in order to build his already strong foundation even further than it is already. Doza has his sights set on the prize. He ends with mentioning some people who have been an influence in his life.My Parents. I am a product of them after all and without them I'd be nothing."
Press Release Published By #Focuseddd
Tags of those mentioned:
Spotify:
Doza
Apple Music:
Doza
SoundCloud:
Doza