Sheila Nicole is inspired by musicians like Missy Elliot, Lauryn Hill, and Nikki Minaj. She has her eyes on the prize and is eager to make a difference not just in the community but also on the stage and the business world.
Sheila Nicole is a young artist from Dallas, Texas. She builds a name for herself in the music industry as empathetic, intuitive, and creative. She emphasizes the value of becoming an experienced artist while primarily active in the music industry. Sheila Nicole speaks on some of her upcoming work that she is working on. "I'm working on cultivating a new sound for myself. Giving the audience something different than what they're used to hearing from Sheila Nicole. The creative process has had both its ups and downs but I'm learning to have love for the process!" Sheila Nicole explains that her confidence grew with business and making the right decision. Indeed, learning and taking her time with her craft helped increase her knowledge and also become a successful artist. With multiple endeavors into play with music and business. "The main thing that is inspiring consistently would be 'the people". People that still see greatness in me more than I do myself each time I hit the stage. Also God & family has and will always motivate me."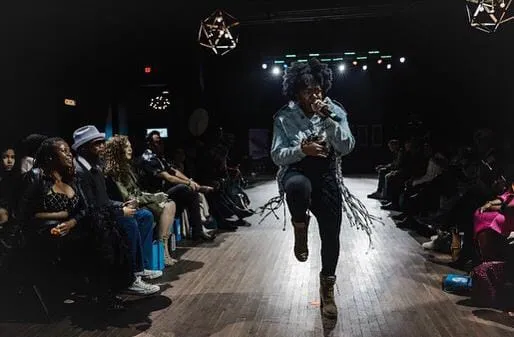 Who were the most influential people in your life?
Lauryn Hill-
For her perspective on things and her ability to get the audience to think deeper.
Missy Elliot-
For creativity from producing, performing, etc. She always inspires to create
Nicki Minaj-
For her business sense. She inspired me to see myself more than just a rapper.
My Father & Grandfather-

For their work ethic.
Sheila Nicole recounts her beginnings as a great young artist in the Dallas music industry, as well as how she is now routinely selling her songs on each channel, aiming to make a difference while generating content and contributing to the community. "I am always creating. I'm excited for those who really support to hear a new sound, a new chapter in my artistry."
Sheila Nicole is an exciting figure in the music business, with her songs accessible on a variety of platforms. Her efforts have resulted in her success, as well as some obstacles she overcame. "I have to and still sometimes overcome self doubt. In a world that gives you numerous reasons on why you shouldn't pursue your dreams, it's easy to believe you weren't called to do what you were called to do. A lot of solitude, self reflection, and prayer to get a better understanding of why I'm in the season I'm in and what I should learn from it." The number of possibilities for artists and entrepreneurs to demonstrate their abilities was limited as a result. Sheila Nicole's attention is now concentrated on continuing to pursue her musical career in order to deepen her foundation even more than it already has been.
Sheila Nicole went on to say that she wants to stay connected with her neighbors and that her passion for music inspires her to strive harder in the music industry. Currently, Sheila Nicole may be seen at open mics, community outreach events, and supporting and performing for other local artists. "Any work from music, to content creation on social media, I want people to know that sometimes what feels like our darkest moments is when we actually shine the most. Things don't always pan out the way you want them to but that's ok. Embrace the season you're in."
#Focuseddd continues to promote the tales of individuals like Sheila Nicole the artist, who have a reason for doing what they do.
Tags of people mentioned:
This interview was documented by #Focuseddd.