HOUSTON, TEXAS/NOVEMBER 2023-
Christopher Darnell, also known as 'Prince Ezee' is a rapper, film maker, producer, actor, event coordinator, and promoter from Kirbyville,Texas, now residing in Houston, Texas. While building himself through his career in Houston, Texas, Prince Ezee stays devoted and works hard on his craft. To become more serious and dedicated to his business, Prince Ezee only looks one direction, and that's ahead. " I am working on my EP called, 'Fck it Press Play'. Also The HireXperience ' Ezee's back concert is happening in January, and my EP 'Fck it Press Play' is scheduled to drop on May 28, 2024. Which is a special day, my son's birthday. This project is dedicated to him and all profits will go towards his education." Prince Ezee is a well-rounded artist and creator who refuses to give up even when things don't go as planned.
Prince Ezee understands the importance of being faithful and steadfast on his journey and being able to stay focused through his endeavors. Because of the COVID-19 outbreak, a large number of large-scale events, such as concerts and festivals, were prohibited in the year 2021 and 2022. This was due to the limits imposed by both the city and the federal government on the movement of people. Therefore, the number of opportunities for artists to demonstrate their abilities was drastically reduced. But Prince Ezee kept it consistent and moving all throughout and even now in 2023. "I endured struggle by making the best of each situation and not letting any obstacle hinder me from my mission. Steve Harvey said it best anyone can be a millionaire as long as you use your resources around you. Also my mind. I had to change it from seeing the cup empty to half way full. In other words I had to believe in myself and realize my vision."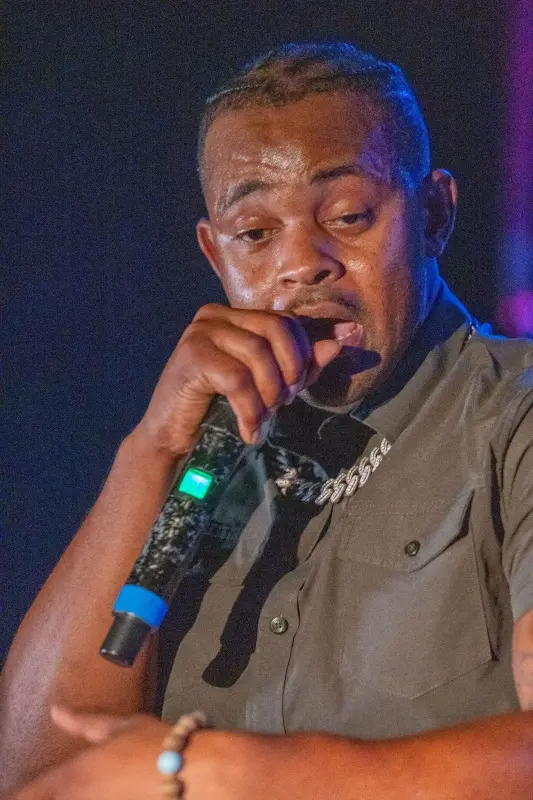 As an artist, Prince Ezee is currently concentrating on expanding upon his already solid base for his business. Successful individuals make investments in themselves as well as in others who will assist them on their path to success. Prince Ezee has been aware of this and admits that his qualities of being dedicated, a leader of men, and sometimes is called 'Mr Make Always Make It Happen'. Having bars as an artist, he is only getting better. "My fans, my kids and my team that motivates me everyday. When you have a solid plan in play, trust the process, don't over think and just do it. Because at this point only you are holding you back."
Prince Ezee's goal is to make people want to see more of him, which he has done already by putting in the hours of work and commitment. Both in front of and behind the scenes in the year 2023, he makes a difference in the business and music world. Even though Prince Ezee is devoted to perfecting the art of his fashion to the highest level, his hardships have made him want to do even better in his business as well. He points out some influential people who have helped him along the way. "Some influential people in my life have been my older brother Royce Norsworthy, my cousin, Jermaine Nash. Also my father, Sammy Nash, and GrandMother, Dorothy Nash. Best friends and business partners Marquis and Nixon. Also, Labelmate and owner of H.I.R.E Kayo the Konspiracy."
Public Relations agency, #Focuseddd continues to emphasize the abilities and motivations of individuals who have a strong purpose for what they do, such as Malachi Devough, also known as 'Prince Ezee'.
Tags of people who were talked about: