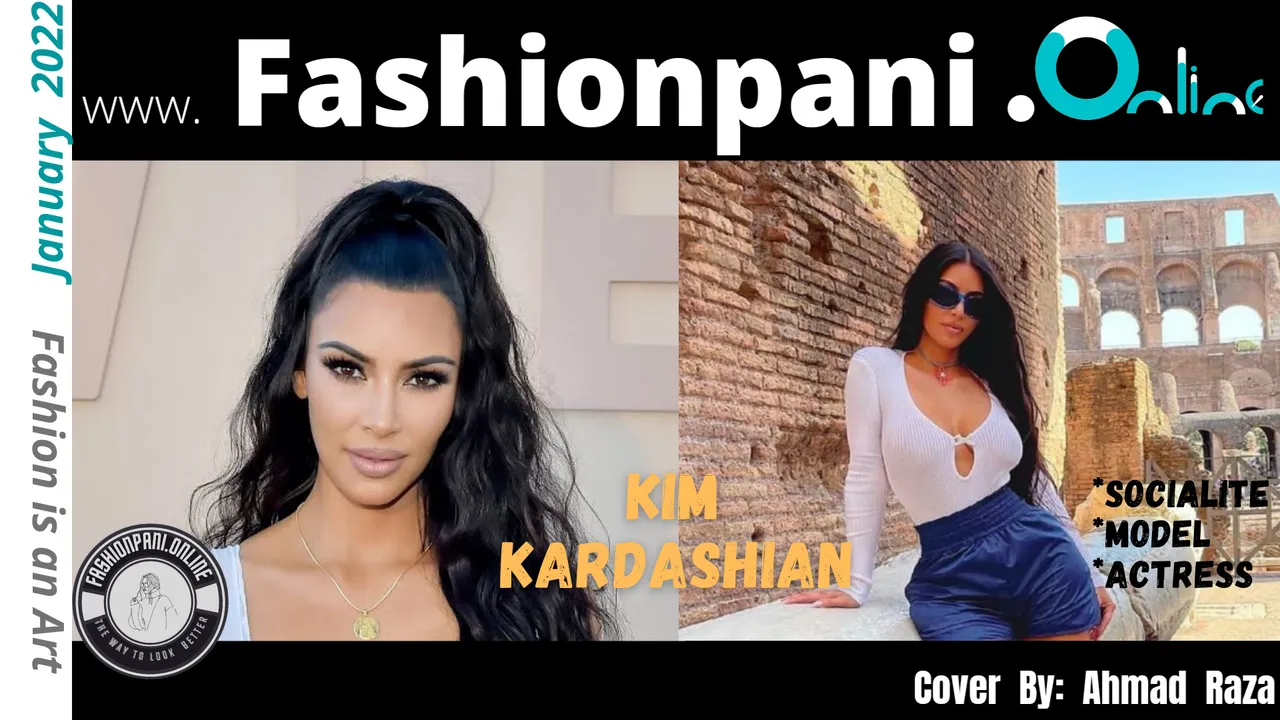 Kimberly Noel Kardashian West America is known as a popular media personality, socialite, model, businesswoman, and actress. Mostly known around the world as 'Kim Kardashian'. Kim was born on October 21, 1980, in Los Angeles, California, United States. Her height is 1.57 meters and her present age is 41 years. Kim first became known as a friend and stylist for Paris Hilton. But Kim's most famous reason is a sex tape she made with her boyfriend in 2002, which was later released in 2007 and is the same tape that led to Kim's real fame.
Kim Kardashian's Spouses:
If we talk about Kim's personal life, then Kim has three spouses. Kim's first relationship was with 'Damon Thomas' which lasted from 2000 to 2004 and after that, the two ended this relationship due to some personal differences. Kim's second relationship was with 'Chris Humphires' which ended after running for about 2.5 years. Kim's last relationship was with an American rapper 'Ye' who is still there. Kim has 4 children from her last relationship and their names are North West, Chicago West, Psalm West, Saint West respectively.
Kim Kardashian's Family:
When it comes to Kim's family, she has three siblings, of which Kourtney is her elder sister and Khloe and Robert are her younger siblings. Her father, Robert Kardashian, was a member of O.J.Simpson's legal team and this was the reason for his national recognition. In addition, Kim's mother, Kris Jenner, worked in an office as a manager. 1989 Kim's parents divorced, and Kim's mother married Bruce Jenner, an Olympic gold medalist, in 1991. Kim's mother has two children, Kendall and Kylie, from this late relationship.
Kim Kardashian's Early Life:
Kim graduated from high school in 1998 and has since worked as an assistant for Paris Hilton. Kim later married music producer Damon Thomas in 2000 and the couple divorced in 2004. Two years later, Kim teamed up with Kourtney and Khloe to open a boutique in California. Then in 2007, a sex tape of Kim and her boyfriend 'Ray J' was released which made Kim and her family very famous and they were also invited in many reality shows. And in a short time, Kim became quite famous on social media because of her look and gorgeous figure. Since then, Kim has been seen in many beauty products, fitness DVDs and game apps. Because of all these sponsors, it didn't take long for Kim to become a celebrity.
Kim Kardashian's Movies:
In 2008, Kim had the opportunity to make the first movie of her life 'Disaster'. In addition, Kim has appeared on TV several times this year. Then from 2011 to 2012 a series 'New York' due to which Kim got worldwide fame. In 2015, Time magazine listed Kim as one of the 100 most influential people in the world. In Kim's life, both critics and admirers brought her fame. According to a report, Kim is one of the highest-paid reality television personalities of 2015.
According to experts in 2016, Kim paid between $75,000 to $300,000 for every post she made about beauty products like waist trainers, teeth whiteners, and ads about famous companies like Coca-Cola on her social platforms like Instagram, Facebook, and Twitter. And most of the experts say that all these celebrities promote fake glimpses for money. In 2018, according to business experts, Kim charges $720,000 per Instagram post. Although her Instagram post doesn't have that much value because of her popularity sponsors offer her a huge amount. Kim is also known as a high-cost actor in movies. In 2018, Kim played the lead role in Ocean's films. She also hosts a number of shows, most recently she worked as a host on the 'Saturday Night Live' show.
Kim Kardashian's Net Worth:
When it comes to Kim's religion, she belongs to the Christian religion and calls herself very religious. Kim attended a Christian school as a child. When it comes to Kim's net worth, it is increasing day by day as Kim's net worth was $45 million in 2014 and $510 million in 2018. According to a recent report in 2021, Forbes estimates that Kim's total Net worth is about $1 billion.
While attending a Paris fashion week in 2016, Kim was robbed at gunpoint in her apartment. The robbers stole about $10 million worth of jewelry from Kim. Besides, the robbers did not cause any physical harm to Kim. After this incident, Kim became very scared. The police tried hard to find the robbers, but no trace of those robbers could be found.
Rumors about Kim Kardashian:
It was rumored that Kim had a meeting with President Donald Trump. In 2019, Kim wrote an article on her website stating that she had never been to the White House and had never had a private conversation with President Donald Trump. By saying all this in the article, she disproved all the rumors related to her. In addition, Kim was nominated for several awards in her long career, most of them she won.
People ask a lot of questions about Kim on social media, some of them are as follows:
1-

Who is Kim Kardashian?
Kim is an American media personality, socialite, model, businesswoman, and actress.
2-

How did

Kim Kardashian become famous?
The main reason for Kim's popularity is a sex tape. Made by Kim and her boyfriend and then released in 2007. As soon as this tape became viral, Kim became famous on social media.
3-

Who are Kim Kardashian's siblings?
Kim has three siblings, of which Kourtney is her elder sister and Khloe and Robert are her younger siblings. Her father's name is Robert Kardashian and her mother's name is Kris Jenner.