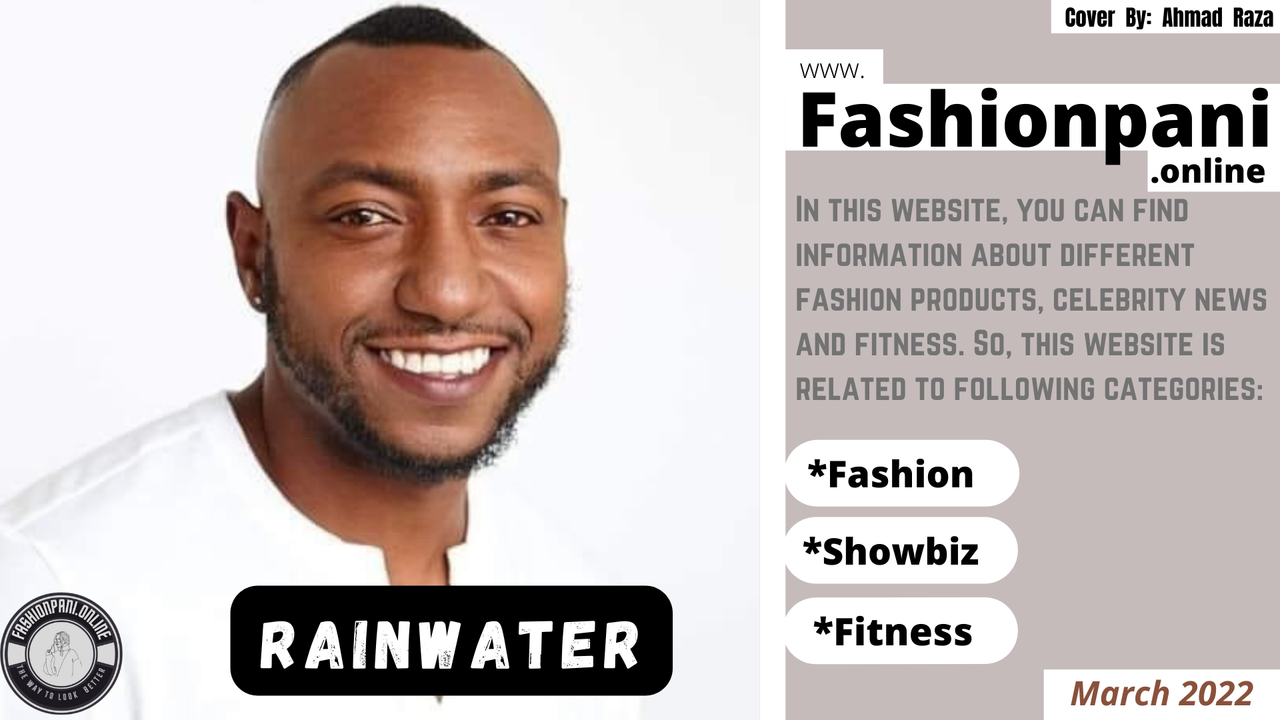 Christopher Rainwater Sr. or 'Rainwater' as some would call him
is a rising entrepreneur
Oak Cliff, Texas. His expertise is within media marketing and sales, and it only helps him become a better artist and business owner.
He is driven to improve his skills in the music industry. "
I'm currently working on expanding my company, while providing exposure via media and Marketing for organizations, and individuals from all walks of life, from filming Sports on all levels, birthday parties, trail rides.
" By doing so, he keeps himself occupied in the industry.
Being
God fearing, person of great integrity, having a creative and hardworking character has helped him succeed in his endeavors.
B
ut
Rainwater
, a
go-getter
, is not one to give up. Despite the difficulties he experiences, his ambition is to keep moving forward and to produce something significant with his music.
His objective is to keep it honest and true to his city and followers who motivate him. "Starting out I've had to overcome, gaining the respect for my brand, but after showing consistency and great integrity, the clients began gaining trust with me, and eventually my staff." Rainwater mentions that his consistency and collaboration with others has helped him achieve great things. "Coming up now I would like others to know, that as a company with staff, I'm praying we can continue to grow and capture as many memories as possible for people all over the world."
In his subsequent remarks, Rainwater said that his love for business is steady and would always be a driving force in his life, and that crucial people in his life had a huge impact on his professional life. "The most influential people in my life is first GOD, next definitely my parents Judy and Edward Rainwater, my wife ShaQuella and kids have really motivated me, my godfather, my cousin older cousin, and a few spiritual leaders over the years poured a lot into my spiritual life, and my bro OG Carl Williams."
How have you overcome struggles to be where you are now?
I have really had to keep my spiritual life in check, and Trust God to get me to the next steppingstone, and with that Faith, He's never let me down. I also have a phenomenal inner circle with my family to help me with knowledge and wisdom.
What piece of advice do you want others to take back from the work you display?
Piece of advice I would offer to take back from the work I display would be, to believe in yourself even when people doubt you. Find your top three passions in life until you notice the favorite one over time and ask God to lead the way with connections.
As a result of the outbreak of COVID-19, some artists had considerable difficulties in 2021; varied laws established at the local and federal levels prevented many events with large crowds, including concerts and festivals, from taking place. As a result, the number of chances for artists to demonstrate their abilities was drastically curtailed as a result of this decision. The emphasis of Rainwater's concentration is now on continuing to pursue his art and business profession in order to build his already strong foundation even further than it is already. "I want to inform the people, that there is Rainwater Entertainment Jerseys that are availability through me on all major social media platforms and more clothing to come to my website soon, www.RainwaterEntMedia.com. Also, would like to add that, we don't only film events, and sports, but we offer amazing advertising on our games and events that's filmed and other outlets for exposure, for a no brainer type of price. I want to help provide exposure for all businesses and individuals, especially our music artist." Rainwater has his sights set on the prize and realizes that in order to be successful, one must not only invest in oneself, but also in those who will invest in you in exchange for their efforts on his behalf. In the audience, he is motivated at the thought of making a difference not just in his endeavors, but also in the rest of the community.
Although Rainwater is totally focused on mastering the art of his job, his hardships have inspired him to strive for even greater achievement and his love for his family motivates him daily and gave him humble beginnings. "My family mostly and my passions for entertainment inspires me to work on my endeavors consistently, but also helping others achieve their goals at the same time. Secondly keeping my word with the clients and their schedules go far in my book, building that relationship. My son that's coming up on 16 years old, started playing soccer at very young age. I won an iPad at job for Top Sales, and this became my first camera and started filming his soccer games, and from there it developed into what's called Rainwater Entertainment."
Multimedia brand, #Focuseddd, continues to promote the life of individuals like Christopher Rainwater Sr. who have an inspirational reason for doing what they do.
Tags of people mentioned:
Instagram:
Website: