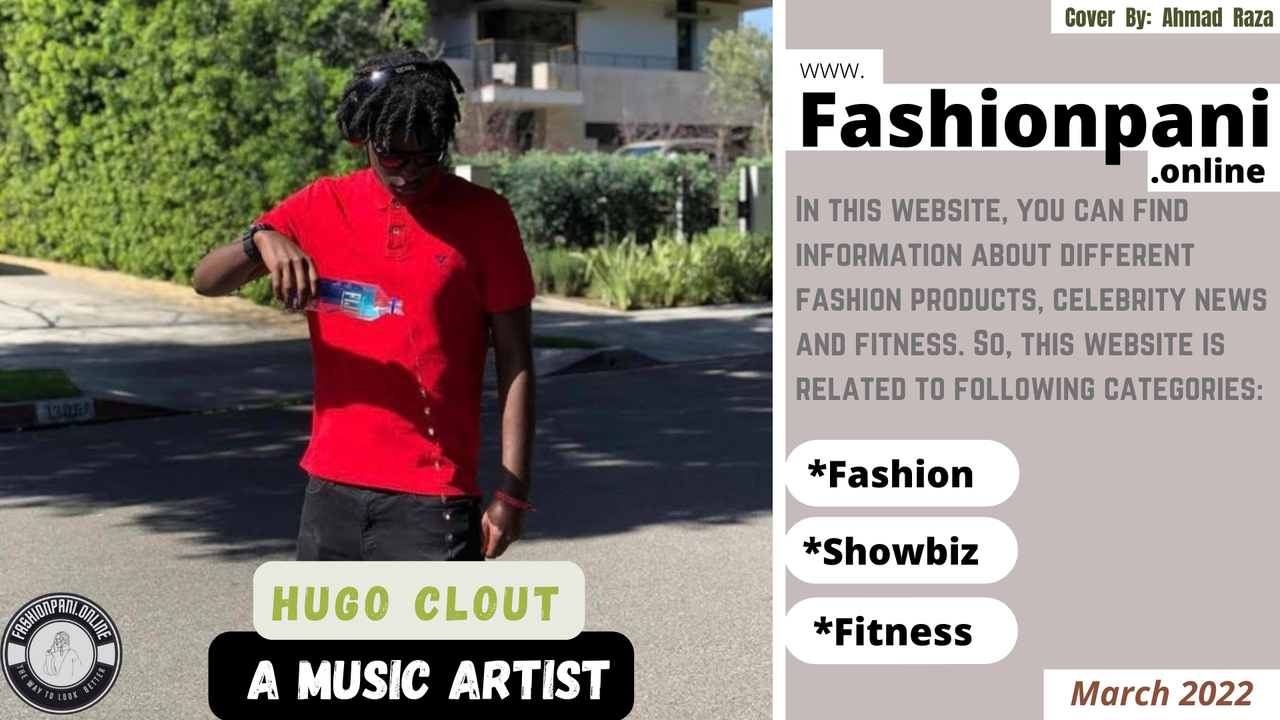 ImJustHugo, or Hugo Clout, Hugo Bozo, is successful as a musician from Virginia Beach and is prominent in the city's competitive music scene. He is everywhere! He has one goal in mind: to become more serious and dedicated to his work and proving others wrong. Dependable, consistent, and humble, Hugo Clout stays focused. "Right now, I am working on my album (Sndr2zn) that is supposed to drop next year, but there is talk of it being pushed back. I am also working on creating new music so if any artist wants to work email me. My inbox is almost full." Hugo Clout is a well-rounded artist who refuses to give up even when things don't go as planned. He wants to keep moving forward and use his music to do good things.
Because of the COVID-19 outbreak, many large-scale events, such as concerts and festivals, were prohibited in the year 2021. This was due to the limits imposed by both the city and the federal government on the movement of people. Therefore, the number of opportunities for artists to demonstrate their abilities has been drastically reduced. Hugo Clout understands the importance of being faithful and steadfast on his journey and remained successful through his endeavors.
As a musical artist, Hugo Clout is currently concentrating on expanding upon his already solid base and making it even stronger. Successful individuals make investments in themselves as well as diversly in others who will assist them on their path to success. Hugo Clout is aware of this. "What is inspiring me to work on my endeavors is the chance to expand my creativity for my fans. Shout out my following. You all inspire me each and every day."
Where are you from?
I grew up in Virginia, but I spent a lot of time in Denver, Colorado.
What piece of advice you want others to take back from the work you display?
I want others to take from my work things that teach you something like "if Hugo made it, I can too!"
As a business owner, what are some obstacles have you had to overcome to get where you are at?
As a business owner, I have had to take risks. I spent a dub on a new chain, that mf be hittin.
What do you have coming up right now that you want others to know about?
I just dropped In The Cut w/ Diego Money. Tap in! More plugg tunes coming soon while we wait for the album.
Who were the most influential people in your life?
Kanye West, Mike Tyson, Hoodville, OBJ.
Afterward, his goal is to make people want to see more of him, which he has done already in the studio and on stage. By putting in the hours of work, commitment, and inspiration both in front of and behind the scenes in the year 2022, he makes a difference in the music business. Both in front of and behind the scenes. Hugo Bozo explains that he is a man of his word and stays in my world as creative as possible. Hugo Bozo remains observant, giving the world his perspective through music.
Even though Hugo Bozo is devoted to perfecting the art of his music to the highest level, his hardships have made him want to do even better in his business as well. "I have overcome struggles simply by following Kanye West. If it weren't for him there would be no Hugo. That man is a genius."
The multimedia brand #Focuseddd continues to emphasize the abilities and motivations of individuals who have a strong purpose for what they do, such as Hugo Clout.
Tags of people who were talked about:
Twitter:
Instagram: