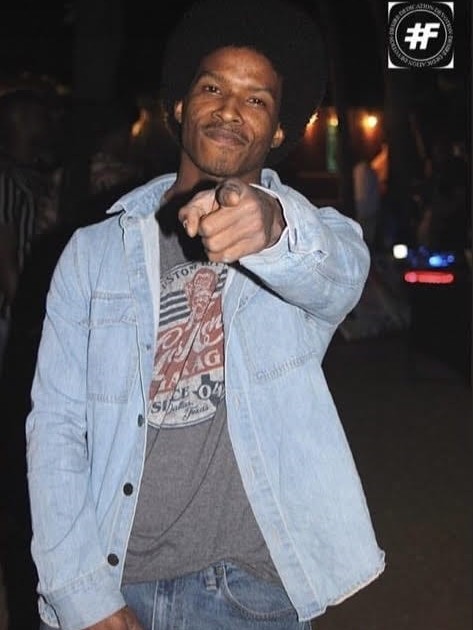 Marcus K The G or MKG

is a

rising Artist, producer, blogger,

and

rockstar in music

who is from Cleveland, Ohio, now residing in Dallas, Texas. He is driven to improve his skills in the music industry. "I'm Working On My Upcoming Mixtape, I'm Doing Features With Artist In The Triple D, I'm Writing A Book, Behind the Scenes Blogs And A Clothing Line." By doing so, he keeps himself occupied in the studio. Being artistic, generous, and intelligent, have all played a role in MKG's musical development. Despite the difficulties he experiences, his ambition is to keep moving forward and to produce something significant with his music.
MKG's objective is to keep it honest and true to his city and followers who motivate him. "Building my empire, influencing the world and leaving my mark as something to be remembered in the future and future generations".
In his subsequent remarks, MKG said that his love for music would always be a driving force in his life, and that crucial people in his life had a huge impact on his professional life. "My parents and people online were in positions in life that I desired to be in."
Where are you from?
I'm Originally From Cleveland, Ohio, But Grew Up In Dallas, Texas Most Of My Life.
How have you overcome struggles to be where you are now?
Keep My Head Up, Keep Moving Forward And Know Its Gonna Get Better As Long As I Don't Stop And Let It Work Itself Out.
What piece of advice do you want others to take back from the work you display?
That Regardless Of What Happens In Your Life Or To The People In Your Life You Got You, You Can Do Bad All By Yourself And Even Though You May Be Different From The Rest, They'll Never Be Another Person Like You. Upgrade & Elevate, King Shit.
As a result of the outbreak of COVID-19, some artists had considerable difficulties in 2021; varied laws established at the local and federal levels prevented a large number of events with large crowds, including concerts and festivals, from taking place. As a result, the number of chances for artists to demonstrate their abilities was drastically curtailed as a result of this decision. The emphasis of MKG's concentration is now on continuing to pursue his musical and business profession in order to build his already strong foundation even further than it is already. MKG has his sights set on the prize and realizes that in order to be successful, one must not only invest in oneself, but also in those who will invest in you in exchange for their efforts on his behalf. In the audience, he is giddy with excitement at the thought of making a difference not just in his neighborhood, but also in the rest of the community.
MKG considers himself to be a passionate, creative, and outgoing artist who, as a result of his work ethic and tenacity, has emerged as more of an inspiration and a go-getter to others around him. Although MKG is totally focused on mastering the art of his job, his hardships have inspired him to strive for even greater achievement. "Not Really Having People Around You That You Could Go To For Advice On Things Related To Business, Not Really Having Support Needed To Assist With The Progression Of The Business, Lack Of Funding For Current Or Future Projects, Difficulties When It Comes To Marketing & Branding And Getting The Name Out In The World".
#Focuseddd

continues to promote the life of individuals like

Marcus K The G

the artist,

who have an inspirational reason for doing what they do.
Tags of people mentioned:
Instagram: