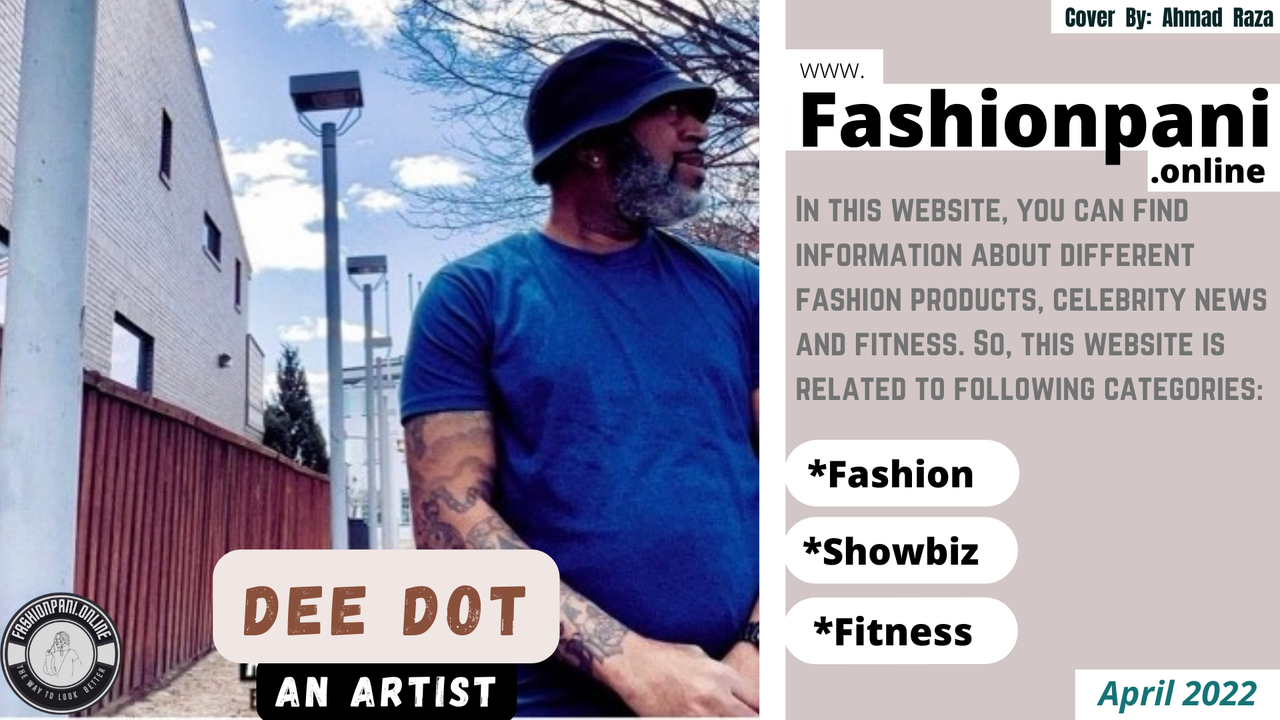 Dee Dot, is an music producer and artist from Lafayette, Louisiana now residing in Dallas, Texas area pursuing his dreams. He is driven to improve his skills in the music industry every day. "Just wrapped up a new album with music producer Ruqone Beats titled 'At A Different Speed'. Right now, it's the collaboration project with music producer Ruqone Beats titled At A Different Speed & also I'm planning on doing some performances which I haven't done in recent years because of the pandemic. Also I am continuing to work on music production content on YouTube including my podcast, The Major Music Lounge which I interview other music producers, some who develop apps, have major placements or create content on YouTube as well."
By staying consistent, talented artist, Dee Dot, keeps himself occupied in the industry. Being chill, competitive, and consistent, has helped him succeed in his endeavors. Despite the difficulties, Dee Dot, is a go-getter, keeps pushing with his music.
His objective is to keep it honest and make a name for himself with his work. "At this point in life it's for the other creators in my age group of 40, some people are afraid to or think that it's an age where most think you have to be a certain age to make music or create content on YouTube. I think you can start at any age if you have the drive. I've felt in recent years I've had more fun creating than I've had in my 20's when I first started."
Dee Dot, mentions that his consistency and collaboration with others has helped him achieve great things.
Where are you from?
Originally from Lafayette, Louisiana but currently residing in Dallas, Texas.
What piece of advice you want others to take back from the work you display?
Make the music that you want to make, I saw an interesting quote today in fact and I want to give credit to Producer DJ Pain for posting this, but it resonated with me and the post said the only people who weren't successful in the music business are the ones who quit. I say that to say doing music as long as I have, I've seen many people quit along the way or were talented but lacked the work ethic. I'm not the richest artist or most popular but I've built my following through consistency since 2006 . You won't get instant results, but you can't get discouraged and if you can make it through that then the results are rewarding.
As a business owner, what are some obstacles have you had to overcome to get where you are at?
There were times I was always wondering how can I grow as a creator and in order to grow you have to step outside of your comfort zone. For me that was being more than just someone making beats and rapping. I didn't like talking on camera but I found once people started to see my personality through creating youtube content. Podcasting and staying engaged on my social platforms it allowed me to grow as an individual as well as grow my brands.
Who were the most influential people in your life?
My mother who worked 2 jobs for most of me and my siblings lives and always supported our dreams. Also 2 guys who I came up creating music with Boome who I've seen grow through the years as an artist and creative mind & 3-D (rest in peace 3-D) who was a mentor to me as a producer and were both around when I started this journey from the ground up. We enjoyed good times and bad times together and I look at them like family I don't know if there would be a Dee Dot if I've never met them. Last but not least my girlfriend Sheila, who if it wasn't for I'm not sure I would have started getting serious with creating content and has taught me how to be more positive in life, she has been supportive with everything I do since I first met her.
Although artist Dee Dot is totally focused on mastering the art of his job, his hardships have inspired him to strive for even greater achievement and his love for his family motivates him daily and gave him humble beginnings. "No matter if it's the death of people that are close to me, or any other personal things that have happened I think keeping my faith in God and meeting people over the years that tell me how they like what I do or its helped them in some way in their own lives. I've never looked at myself as this "big time" entertainer I've always stayed humble through it all. I've been at points where I've had nothing and I'm thankful for all the blessings in life and being able to share my creativity and personality with the world."
As a result of the outbreak of COVID-19, some artists had considerable difficulties in 2021; varied laws established at the local and federal levels prevented many events with large crowds, including concerts and festivals, from taking place. As a result, the number of chances for artists to demonstrate their abilities was drastically curtailed as a result of this decision. The emphasis of Dee Dot's concentration is now on continuing to pursue his art and business profession in order to build his already strong foundation even further than it is already. Dee Dot has his sights set on the prize and realizes that in order to be successful, one must not only invest in oneself, but also in those who will invest in you in exchange for their efforts on his behalf. In the audience, he is motivated at the thought of making a difference not just in his endeavors, but also in the rest of the community.
Multimedia brand, #Focuseddd, continues to promote the life of individuals like Dee Dot the artist, who have an inspirational reason for doing what they do.
Tags of people mentioned:
Instagram:
Twitter: