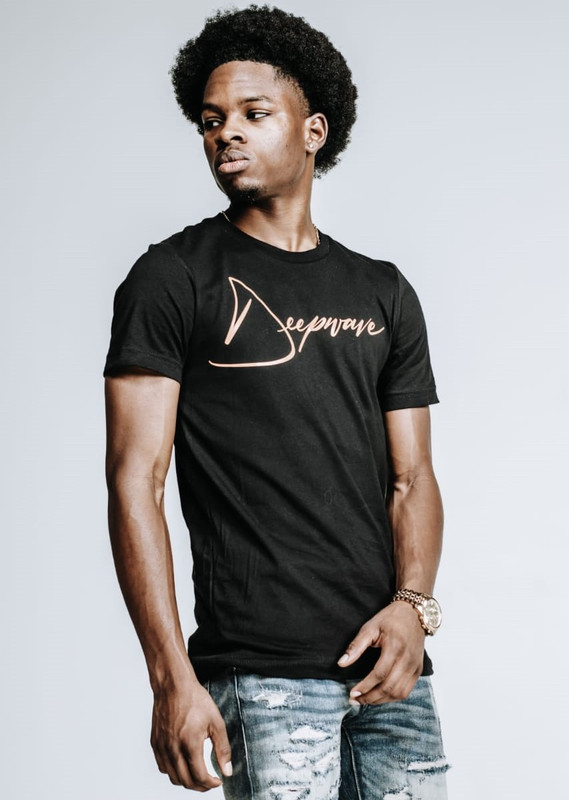 Xavier Johnson, also known as Deepwave X, is a well known photographer and clothing brand designer residing in Dallas, Texas. Shooting photos for numerous influencers within the city and designing the most unique products, he keeps consistent with his work, and has a diverse range of clients. Deepwave X has set his sights on accomplishing his dreams and his goals are only expanding. "I recently started a new clothing line called "Oh My! Caught My Eye" our mission is to spread the important message to the"Embrace Your Uniqueness" you can find the clothing at the www.deepwavevisuals.art." With a bright future ahead, the diverse content creator is resilient with his work, and motivated in the way he goes about making content. A hustler, ambitious, and hardworking, Deepwave X is well respected with the content he produces. "​​I always approach my work with the mindset of being as persistent as I can in my craft! I learned that resilience is a quality any creator will need to succeed. Consistency is a huge thing for me!"
What is inspiring you right now consistently to work on your endeavors?
I operate from a deep desire to win & share my creativity to uplift others through my art and work. I want to be an example for other artists and entrepreneurs to follow the path that fulfills you fully with no boxed in names labels attached! My message to everyone is to create in any craft with your best foot forward and bring something unique & new to light for others to enjoy!
What piece of advice do you want others to take back from the work you display?
I want to spread the message to be as unorthodox as you need to be, art has no boundaries as long as someone is able to connect with you through what you create.
What do you have coming up right now that you want others to know about?
I want everyone to check our my merch "Oh My! Caught My Eye!" www.Deepwavevisuals.art.
Who were the most influential people in your life?
My little cousin Kyrron has pushed me to lead and be an example for those who may want to pursue similar dreams as me.
As a result of the outbreak of COVID-19, some artists had considerable difficulties in 2021; varied laws established at the local and federal levels prevented a large number of events with large crowds, including concerts and festivals, from taking place. As a result, the number of chances for artists to demonstrate their abilities was drastically curtailed as a result of this decision, The emphasis of Deepwave X's concentration is now on continuing to pursue his business profession in order to build his already strong foundation even further than it is already. He does not let the past struggles affect him and says he definitely learned. "I learned that on the road to pursuing your purpose you will always have something that seems unmanageable in your way that's designed to potentially re-route you or doubt your ability to make it out of a situation with strength & resilience. It takes a strong mental to make it past the tests life throws at us."
Deepwave X gives motivation and has his sights set on the prize. He realizes that in order to be successful, one must not only invest in oneself, but also in those who will invest in you in exchange for their efforts on his behalf. "I've had times where I had to sacrifice significantly being financially uncomfortable and trusting the process it takes to build up a successful business. Sometimes you won't have what you need, but the power of our minds is what will pull any of us through what we face in life." In the audience, he is motivated at the thought of making a difference not just in his neighborhood, but also in the rest of the community.
Public Relations brand, #Focuseddd,

continues to promote the stories of individuals like

Deepwave X,

who have a reason for doing what they do.
Tags of people mentioned:
Instagram: