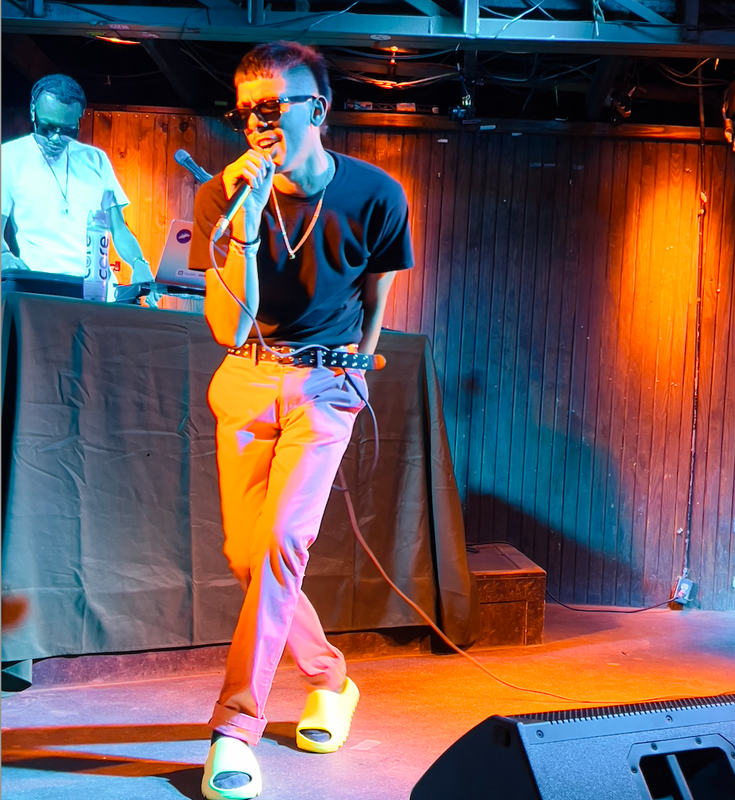 JUNE 2022-DALLAS, TEXAS-
Jesus Esteban Medrano also known as "Ex The Lose Her" is a songwriter and musician from San Jose, California now residing in Dallas, Texas.

Creative, analytical and versatile, Ex The Lose Her is on the right path toward success and making his dreams a reality. He stays on the scene with the major collaborations and behind the scene presence with upcoming artists. Ex The Lose Her has all around talent that has followed him for years. Becoming more serious, being motivated to his work, Ex The Lose Her is on a mission to make it to the top.
"Creatively working on monetizing a brand for my fans to wear on clothing. The lack of good music is what's keeping me focused in creating pieces of art that can last a lifetime." Ex The Lose Her is a well-rounded artist and collaborator who refuses to give up even when things don't go as planned. His inspiration has levels, and his music has always been there as a driving force in his life and his team and himself are on the come up. "I want my music to be a coping mechanism when it comes to getting your heart shattered. I want my listeners to know that it's okay to not be okay."
How have you overcome struggles to be where you are now?
Failing school made me realize I have to go harder & stronger than my classmates who walked on stage. Had to give myself an abundant amount of self belief when doubt was heavily around me.
Who were the most influential people in your life?
To be honest Justin Bieber, One Direction and Kanye West. I know, it sounds like a weird cocktail of artists. But each one helped me develop an important skill I implement into my Music to this day. Skills like cadences, structure, melody & of course Ye's mindset to believe & achieve.
Even though Ex The Lose Her is devoted to perfecting the art of his music to the highest level, his hardships have made him want to do even better in his business. His projects are staying aligned with his mission in making it to the top in music. "Took a lot of patience and determination to get to where I'm at. Not everyone shares the same vision you see. (That's when self belief kicks into overdrive) If it takes 10 no's before someone says yes, you should be excited to fail a couple times. Failure can be a stepping stone."
Despite issues that are faced in the industry, Ex The Lose Her never let go of his vision. Ex The Lose Her has a goal to make people want to see more of him, which he has already been proving. Putting in the hours of work, commitment, and inspiration both in front of and behind the scenes in the year 2022, he makes a difference in the music business. "I have released singles nearly every month With 'Devil In Disguise' being the First this year which dropped April 21st & 'Her Kryptonite' being my latest, June 28th. I'd love for everyone to go and check those two projects out, they're only a taste of what I have in store for you. I am also currently creating great music with multiple genres in the mix. Versatility is my ultimate key power."
Public relations firm, #Focuseddd

continues to emphasize the abilities and motivations of individuals who have a strong purpose for what they do, such as

Ex The Lose Her

.
Tags of people who were talked about: