Mr Hair Aleksa Rabrenovic is a well-known hairdresser from Serbia whose trends are followed by celebrities all over Europe. Mr Hair Aleksa Rabrenovic invented his Balayage technique and called it Mr Hair contours. Mr Hair Aleksa Rabrenovic is a highly sought-after fashion hairdresser in Europe and his colors are worn by well-known faces from the pocket world. So, you can wait several months for an appointment with Mr. Hair Balayage.
Mr Hair Aleksa Rabrenovic is a balayage master and shows his work at many prestigious courses in Europe and America. Famous models like to have their hair done by Mr. Aleksa Rabrenovic during their photo shoots. You can see his works on Instagram. During his many years of work experience, he managed to develop a special balayaga technique that is characterized by perfect tones. What is particularly worth noting is that this type of coloring can be adapted to the seasons, which is especially pleasing to women. Thus, the shades change from summer blue, i.e. blonde, all the way to a fiery color characterized by red pigments in autumn and warm tones of brown and beige in winter.
Namely, it is important, in addition to good technique in work, to quality products, which are not lacking in any sense in the salon of Mr. Hair, to have a professional approach to the work, but especially to what makes the work and one important part successful, and that is to the clients. We are sure that the German phrase "the client is king" did not just come about, but is the embodiment of what is very important in the business, and that is the best possible approach to clients.
In the salon in Dedinje, a well-known area in Belgrade, the capital of Serbia, like Glyfada in Athens, Manhattan in New York, where wealthy people, diplomats and political figures live, who have a high standard of everyday life, you can really enjoy world-class results on your hair, after the hairdressing service at the Mr. Hair salon. In addition to classic services, such as vacuuming and blow-drying, there are special treatments for hair care. Tested preparations are used for this, which really showed the best results. Special blow-drying technique and top standards in every matter, be it vacuuming or coloring, the utmost attention is paid to the client, who is the "King" that day. All in all, a visit to this salon is definitely worth it, if you are a fan of the highest standards in the hairdressing industry.
Mr Hair Aleksa Rabrenovic - An Expert hair caretaker
Mr Hair boutique salon located in Belgrade provides consultations and excellent results in the

Balayage, haircuts, blow-drying

and other services

.

Mr Hair aims to be recognized as the best boutique salon in Belgrade and beyond. This is demonstrated by providing outstanding consultations and excellent results in both

Baleyage, haircuts, blow-drying and more

.

According to Mr Hair, "Good hair is not cheap, Cheap hair is not good"

.
Mr Hair clients should feel that their needs and expectations are not only met but exceeded with a certain service and style. Mr Hair and the team will do their best to make the each guest's experience unique, and they will be very attentive to the requests and needs of clients. They want to differentiate ourselves from their competitors. Mr Hair is a leader in this industry and they will strive to set new standards again and again.
BALAYAGE EXPERT
As a leader and master in the Balayage technique and as someone who brought balayage to the country, he stand behind the statement that beautiful hair must also be healthy. A well-placed balayage on your hair will make important parts of your shade stand out and Mr Hair contours will give your hair character.
HAIRCUT EXPERT
In addition to the perfect, high-quality stepped hair cutting, what sets Mr Hair apart from his competitors, among other things, is the precise cutting of long hair with a machine. Mr Hair stand by the fact that cutting straight lines, sideburns, and bob haircuts are best performed with this technique and the results are unique.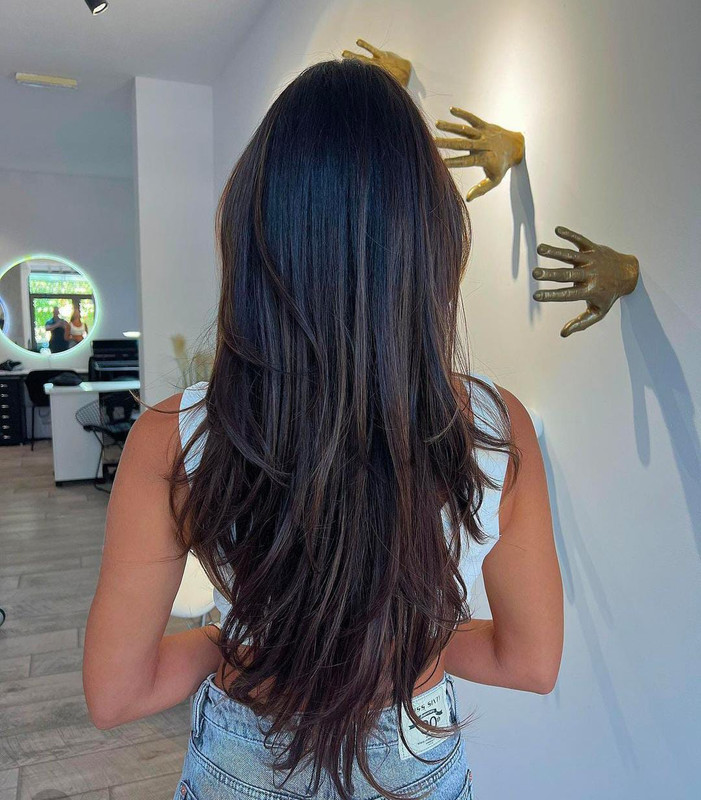 Mr Hair WAVES
Mr Hair waves are waves in the hair that they get with a brush and hair dryer, and his atelier is known for waves in the hair, among other things, in addition to Balayage. The patent method of extracting these waves exclusively with a brush will make your hair stay healthy and curled in waves like a face from the world stage until the next styling, i.e. blow drying.
Mr Hair EXTENSIONS
Mr Hair Extensions is a hair extension with completely natural hair care expertly chosen according to your natural hair. Mr Hair extension will preserve your natural hair, while adding volume and the desired length in just 3 hours.
Mr Hair PRODUCTS
Mr Hair balayage board is a product of Mr Hair that serves as an aid in the work of balayage. The board is made of the finest wood, very thin and easy to use.
Mr Hair's Salon

Location
Mr Hair's salon is located in the most elite part of Belgrade, in Dedinje. Even at the busiest times, you can be reached in a short time from any part of the city. You don't even have to worry about parking, there is always enough space there.
Mr Hair Contact Details