INJ Architects is a Saudi Arabian architecture firm that has gained international recognition for its innovative and unique designs. Founded by architect Ibrahim Nawaf Joharji in 2009, the firm has been responsible for designing a wide range of buildings and structures, including residential, commercial, and public spaces.
INJ Architects has established a reputation for creating designs that are not only visually striking, but also highly functional and efficient. The firm's work is heavily influenced by the ideals of the Bauhaus and International Style movements, characterized by clean lines, simple forms, and an emphasis on functionality. They also strive to incorporate sustainable design principles, such as energy efficiency, in all of their projects.
Organic and Modern Architecture
One of the most important goals of INJ Architects is designing modern and ecological buildings. They are the pioneers of computer design in Saudi Arabia in the field of modern organic architecture. Their architectural design office INJ ARCHITECTS has also developed its skills in the field of computer architectural design. They work with high-level architectural software.
The concept of architectural drawing by hand has been long overdue. Pen and paper are still used in the architectural design stage. However, these are the signs of past centuries, architecture is developing modern and functional buildings are super important buildings in architectural philosophy. Modern organic architecture remains an immutable and unchanging earth sign and is thus a successful building with a lifespan and sustainability between space and human.
Ibrahim Nawaf Joharji - The INJ Architects Founder
INJ Architects was founded by architect Ibrahim Nawaf Joharji in 2009 in Jeddah, KSA. As a Saudi architect, an architectural designer, and the entrepreneur, Ibrahim started the practicing architecture in 2009 and currently owns a practicing license with the rank of consultant. He believes in the theory of quality in architecture and always prefers to go towards implementing fewer projects with acquired quality. Ibrahim has a background in working in hotels and jewelry as a basis for family business and commerce, in which he worked as an architectural consultant and director.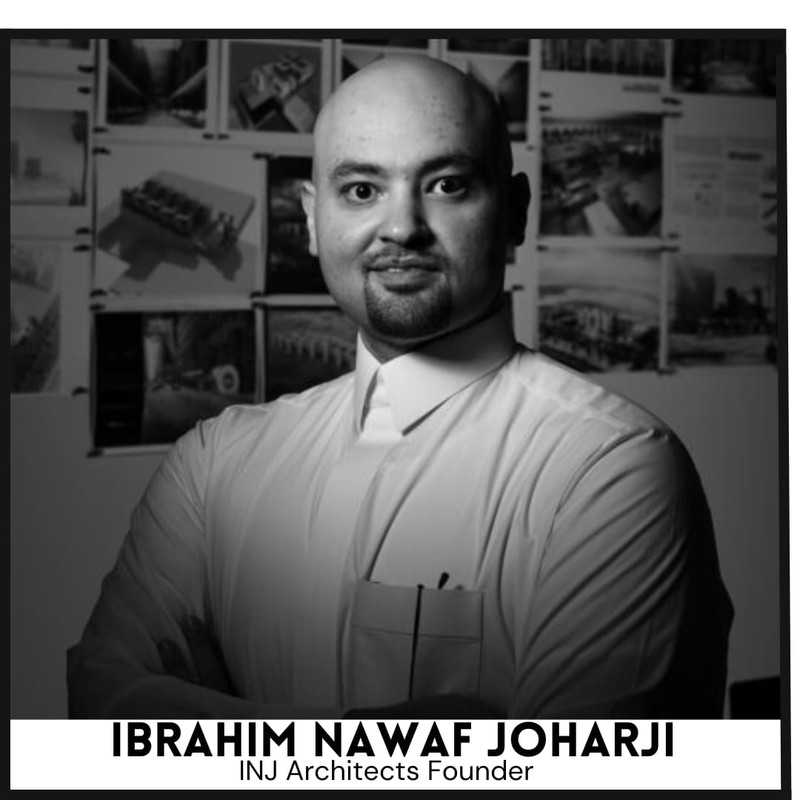 Ibrahim has also worked on major projects around the world, some of which were award- winning in the international architectural competitions. Some of these projects include the Ministry of the Interior, the Border Guard, the Jadawi Company, and the Crown Jewel. Lastly, Ibrahim worked as a consultant with the 2030 project since its inception and served as a member of the Architecture and Design Board of Directors in other Saudi companies and is now an expert on the Design Council of Saudi Arabia.
INJ Architecture Services
INJ Architecture provide services as a Modern architecture consultant for projects and the engineering supervision for building construction work. There is an engineering team specializing in the design and planning of professional spaces famous for their innovative and professional approach in every project they design or build commercial or residential.
Ibrahim Joharji's design team can also provide the best interior design and exterior design solutions for residential projects and interior design for villas. Their expertise extends to covering during commercial projects and they have accomplished many projects for the government sectors while ensuring that the deadlines and customer expectations are met in every case. They build a special approach in architectural design based on a unique line of architecture that depends on computational design and digital architecture.
INJ Architects Projects
Some of the INJ Architects's most notable projects include:
* Jeddah Art: A two-sided stereoscopic design
* Jadwa ak-Khalil Tower
* ZTM Modern desert chalet
* FITT Research and Exhibition Center
* AC Water Sustainability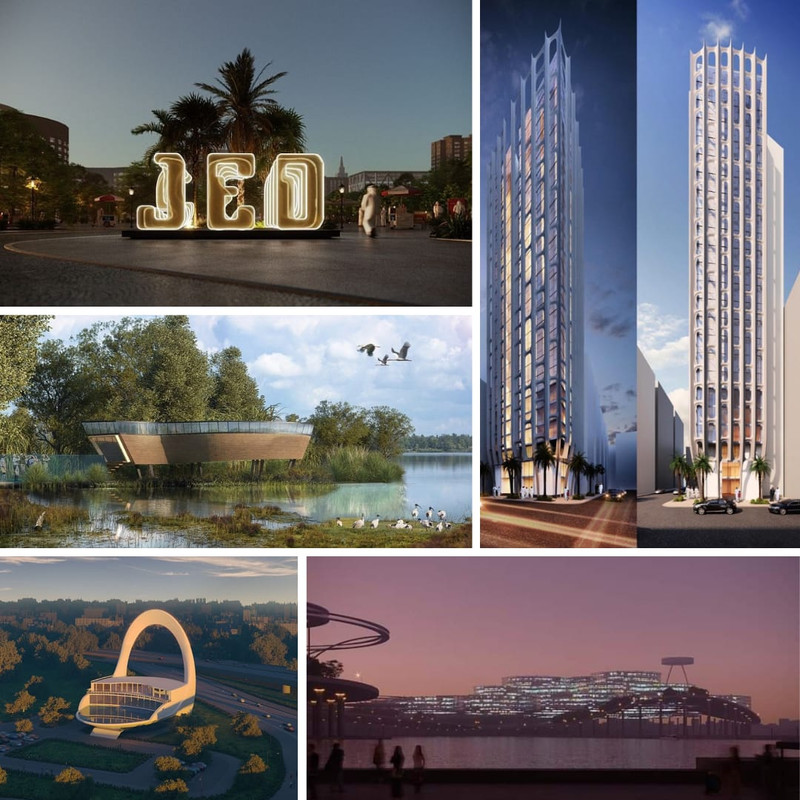 INJ Architects New Design 'Chalet Haromni'
This is an innovative and latest design that push the boundaries of architectural design. The architectural studio, Ibrahim Joharji, in Jeddah, launched the latest customized design for an ultra-luxury private chalet.
In the context of the design, the architectural designers explained that this architectural development of the block is a true reflection of the development of Saudi architecture and how to combine architecture, art, and ultra-luxury.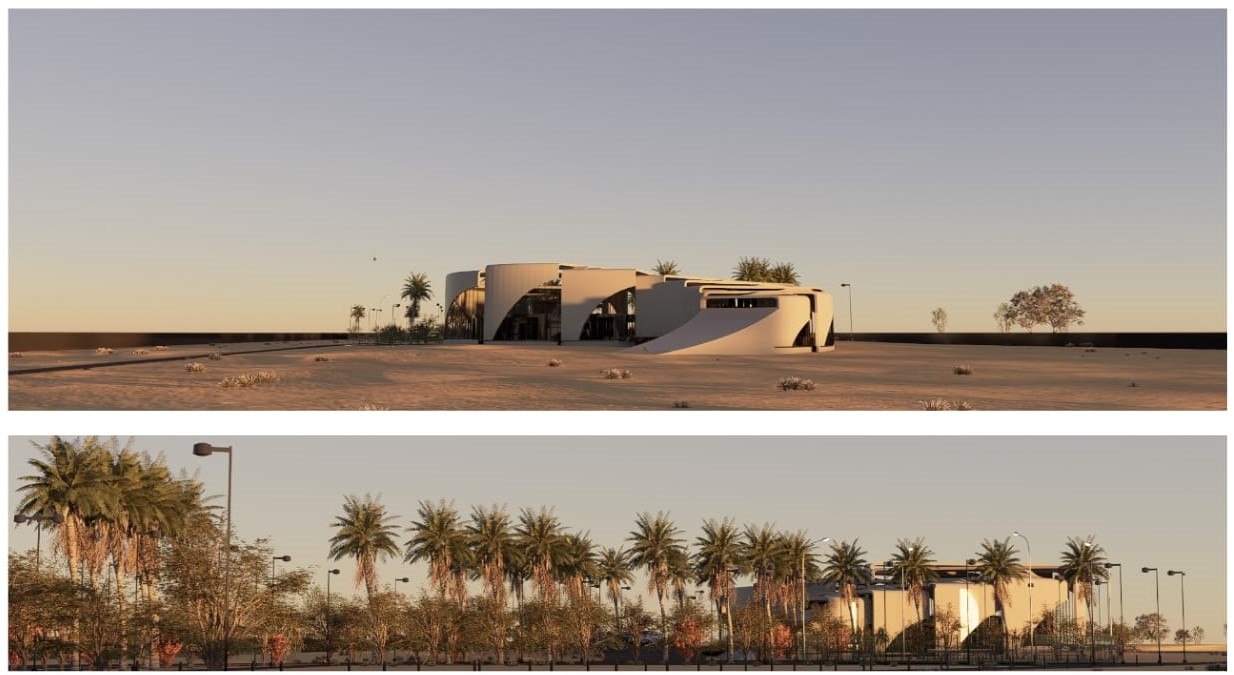 In conclusion, INJ Architects is a leading Saudi Arabian architecture firm that has established a reputation for designing the innovative and sustainable projects. The firm's work is characterized by its clean lines, simple forms, and emphasis on functionality, and their designs are widely recognized as some of the most exciting examples of contemporary architecture in the region. Ibrahim Nawaf Joharji and his team at INJ Architects continue to push the boundaries of architectural design, creating buildings that are not only aesthetically pleasing, but also highly functional and sustainable.
INJ Architects Social Media Platforms: