ATLANTIC CITY, NEW JERSEY/NOVEMBER 2023-
Mikey Martinez, also known as 'MikeyGeeBillion' is an entertainment content creator, and artist from Plano, Texas, now residing in Atlantic City, New Jersey. While building himself through his career in New Jersey, MikeyGeeBillion stays devoted and works hard on his craft. To become more serious and dedicated to his business, MikeyGeeBillion only looks in one direction, and that's ahead. " I've been working on music this year to help express myself using my poetry. Everything I write about has a lot of meaning and emotion because I really lived it! It's all me. When I hear my own music it gives me something to be proud of. Also developing my own style that will set me apart from other musicians in such a way I am able to fully express myself and reach other people that relate to me." MikeyGeeBillion is a well-rounded artist and creator who refuses to give up even when things don't go as planned.
MikeyGeeBillion understands the importance of being faithful and steadfast on his journey and being able to stay focused through his endeavors. Because of the COVID-19 outbreak, a large number of large-scale events, such as concerts and festivals, were prohibited in the year 2021 and 2022. This was due to the limits imposed by both the city and the federal government on the movement of people. Therefore, the number of opportunities for artists to demonstrate their abilities was drastically reduced. But MikeyGeeBillion kept it consistent and moving all throughout and even now in 2023. "All of my past life experiences, everything, I've lived and learned, the good and bad times. Honestly, I've gone through so much in life that I have had to overcome alone, my mental/emotional support is myself. And I understand everyone has a story but not everyone has the courage to open up and share their story though because there are parts that really traumatize people so much that most people have learned to block out the cause of the trauma. The trauma, set backs, heart breaks, tragedies, and losses each and everyone of us experience is what builds character. It took everything I have in me to overcome different times of my life when I didn't even want to wake up day after day but I became stronger. So many people have tried to break me down, shame me for who I am, and doubted me as if I was not capable of doing music but my vision is so vivid."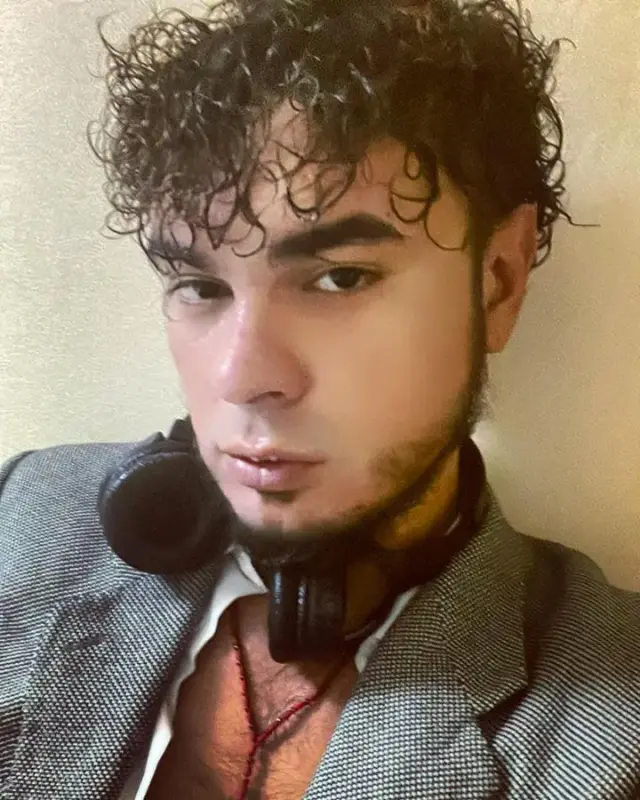 As an artist, MikeyGeeBillion is currently concentrating on expanding upon his already solid base for his business. Successful individuals make investments in themselves as well as in others who will assist them on their path to success. MikeyGeeBillion has been aware of this and admits that his qualities of charistmatic. Having bars as an artist, he is only getting better. "I have a lot of charisma that draws people to me, there is never a dull moment around me even if I'm alone I still have a good time. I'm very honest and straightforward. If it's about something most people won't speak on. I like being comfortable to let myself open up about all of the uncomfortable topics other people feel awkward to discuss, it will only be embarrassing the first time for me, after it is aired out, it is what it is. The truth is the truth. If anyone wants to know anything about me, come to me directly and I'll keep it. I love to make people laugh. If I make someone smile when I pass by them in public, I know I had a positive effect on that person and/or people. Being nice to people doesn't cost anything, it's free to do and people will remember a person that has good energy. I have had to overcome my self doubt. Reprogramming the way I think and feel about myself. I have had to really stay focused on being 'Mikey' and loving me for who I am."
How have you overcome struggles to be where you are now?
I moved away from everything I have ever known to be alone where I had the time to work on putting myself in the mindset of being a musician and building belief within myself so much that it doesn't matter what anyone says. I know what my vision is and what I see is exactly what will manifest in the future no matter who does not believe in me or what I have to do, I will succeed, my dreams are coming true at this very moment.
What piece of advice do you want others to take back from the work you display?
I would advise others to love themselves for who they are and that it is okay to be different from others. and to dream as big as they can and believe in themselves no matter what. Life is what we believe it to be.
MikeyGeeBillion's goal is to make people want to see more of him, which he has done already by putting in the hours of work and commitment. Both in front of and behind the scenes in the year 2023, he makes a difference in the business and music world. Even though MikeyGeeBillion is devoted to perfecting the art of his fashion to the highest level, his hardships have made him want to do even better in his business as well. He points out some influential people who have helped him along the way. "God is most influential in my life. Lil Wayne and Nicki Minaj have inspired me with their music as well as other music artists.."
Public Relations agency, #Focuseddd continues to emphasize the abilities and motivations of individuals who have a strong purpose for what they do, such as Mikey Martinez, also known as 'MikeyGeeBillion'.
Tags of people who were talked about:
Instagram: