NOVEMBER 2023/ DALLAS, TEXAS-
Emmalyn Ilyse is an up and coming model from a small area that is known as McAllen, Tx that is located in The Rio Grande Valley. Now residing in the Dallas, Texas area, she is a diligent individual with extensive experience in her projects and experience. Emmalyn Ilyse has a strong propensity for originality, and she strives to establish a recognizable presence in both online and offline endeavors. She is always extremely dedicated to her task and in terms of her own qualities, she is assertive, driven, and a problem solver. She has been able to maintain a level of consistency and maintain a keen focus on her goals as a result of the collaborative efforts and personal grind. Emmalyn Ilyse is well positioned for success. She describes the work she is currently engaged in."I'm continuing modeling. I am always accepting work that comes my way as well as applying to castings to get myself out there, to achieve my goal of becoming successful in the Modeling industry. I am the face of the Vivitar Ring Light product. It's currently in stores like Walmart, and of course my continuing journey of modeling and working with photographers. I also completed my Real Estate hours so I'm finally able to take the State Exam. Hopefully to be one of the known Realtors in Dallas."
Emmalyn Ilyse is currently setting the benchmark and working hard to demonstrate her ability. Emmalyn Ilyse outlines her present motivations. "The inspiration comes from an old friend, she passed not too long ago. That tragedy had me in a rut for the longest but It helped me realize there's only so many days we all individually get in our time. Why not do the things you dreamed of doing? The "impossible" as they say. Since her passing I've been doing all that I thought was out of my reach. Everyday. If it weren't for her I wouldn't be where I am now." Her energy and persistence ensure that she is successful in whatever she sets her mind to accomplish. "Due to dealing with many different people not only in the industry but also everyday life I've gained the ability to be assertive, being able to speak up and voice my needs and concerns. a communicative being. Driven because no matter how hard life gets and believe me it does, I've been able to carry on with my goals, staying focused on the bigger picture. Lastly a problem solver, not only with the people closest to me but even with work. Finding the solution is everything."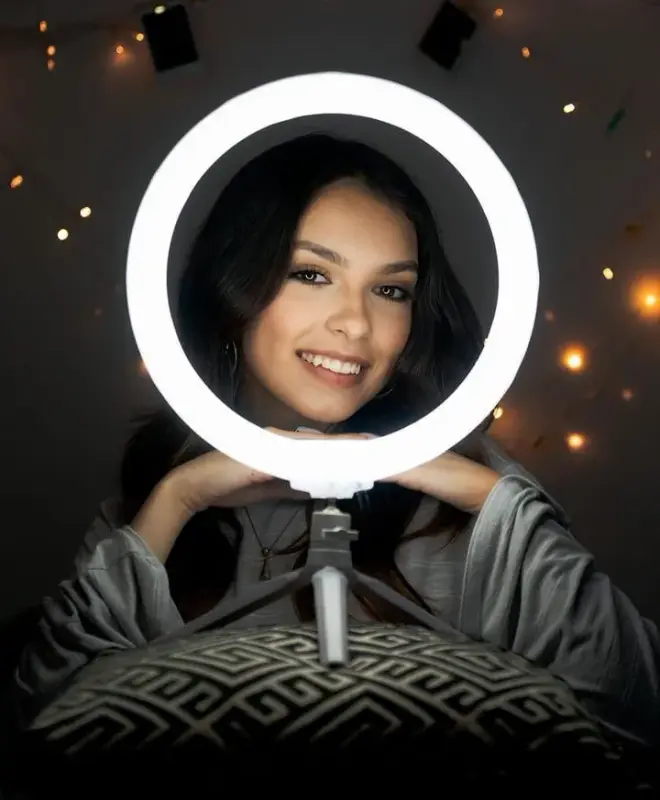 How have you overcome struggles to be where you are now?
The days of struggling were definitely the hardest times for me, I stayed in bed so unmotivated to do anything. Eventually a flip switched and I knew I couldn't always be this 'lazy' person. When I felt like 'everything was falling apart' I would always go back to this one book called The Untethered Soul by Micheal A Singer. This is one of my favorite reads. This book has enlightened me in so many ways with every re-read, I definitely recommend it. My friend coming to her time and with the help of this book, definitely made me have the revelation that we only get one life, it pushed me to change my perspective to 'Do what makes you happy!' Live Life because it's the only life you'll get. And she sure lived hers. I then began my modeling search and began a six month Modeling program known as Bella Modeling School in McKinney,Texas.
Emmalyn Ilyse is getting known in her field and a knowledgeable leader as well within her community. She is confident that her work will help her advance in her career and make a positive difference in the world. Emmalyn Ilyse promises to learn and grow from every challenge she faces. As she wraps up the conversation, she reflects on the many people who have had an impact on her life. "The rejection is hard, I've even let it get to me at times and of course it does. We're all human but as long as you push forward, believe in yourself even if no one else does. Who knows you can always prove them wrong.My friend who passed away, has such a beautiful soul. My family, friends, loved ones. Everyone who I've gotten the opportunity to work with within the past year. Each one of you that I've met and got the chance to create art and make new relationships with, You all have a special place in my heart. Thank you. To many more." Because of the commitment that Emmalyn Ilyse has shown to her movement and to her loved ones, she will be able to make greater strides.
Emmalyn Ilyse will prevail because she never gives up. "The advice I hope everyone takes is to do what makes you happy, live life like there's no tomorrow because what if there isn't? Stay dedicated to your plan once you find out what you really want to do in life. Stay persistent and within time you will and I guarantee you, Will be successful."
Published by Public Relations Brand, #Focuseddd
Tags of people mentioned: