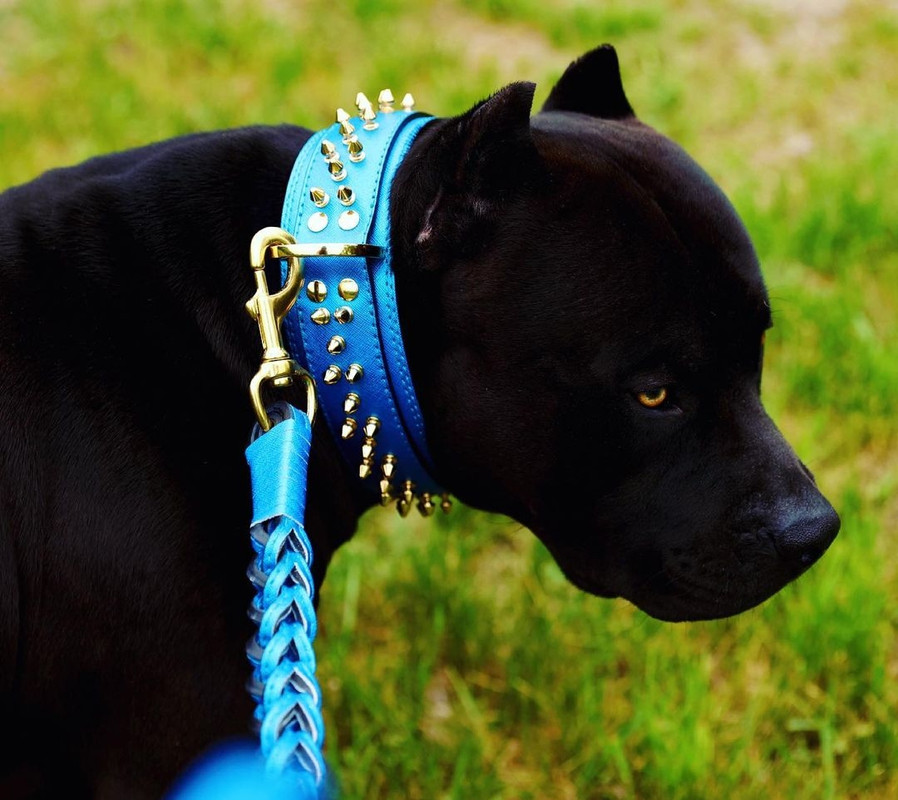 The best quality dog collars, which are made in Italy. Just like how we express our personalities through the clothes we wear, so do dogs. Dog collars are also used to convey the owner's style and have been used as a status symbol. Today's

fashionable

dog collars come in a wide variety of designs, patterns, and materials.
Top4dogs was born in 2016, from an idea by the leather craftsman

Pierpaolo De Baptistis,

to design and create unique accessories for our dogs. Thanks to decades of experience in the leather world and numerous collaborations with some of the most prestigious brands, Top4dogs quickly became an international brand thanks to its innovation and quality of the materials. meticulous attention to detail and an entire handcrafted production are the core of our brand, making every single product a little art piece.
Many of

high-quality

collars are recommended only for walking but the company has developed a collection for everyday life, it is named "Istinto". The collection comes from a long research on materials and prototypes to bring you the best bond between quality and design. All the products are based on the best Italian handcraft technique, they are made from genuine leather with steel accessories and nickel-free rivet.
There are a number of things to consider when buying a collar.

Firstly: Comfort.

Seeing as your dog will be wearing it all of the time, you want something that won't irritate its fur or cause harm.

Secondly: Durability

is also essential because a collar that will crumble during its second walk is wasteful, particularly on the bank balance. A collar must also be able to survive the worst of the elements, we're talking, rain, mud, wind, and even the occasional pond jump but Top4dogs has got it all covered.
Every collars are made from

3 layers of leather,

each one with its own specific function:

the first one,

on the inside, is the softest one, made to avoid friction on the fur and ease the pressure on the neck.

The second one,

in the middle, made from split leather, gives strength and

durability

to the collar;

the last layer,

the one on the outside is split leather made to withstand all kinds of weather and supports all the aesthetics of the collar.
You can reach TOP4DOGS Brand via the following social media platforms: